Sportswear giant threatens to dump Russian wrestling team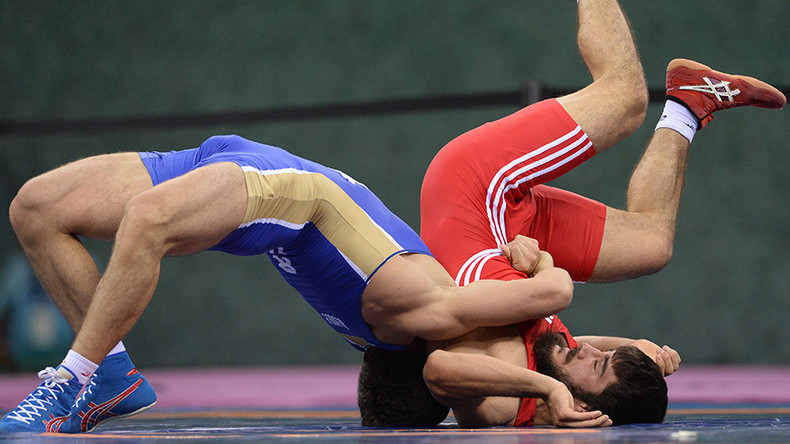 A top sportswear manufacturer has said it will stop supplying the Russian wrestling team if more drug cheats are exposed.
With just a week to go before the start of the Rio 2016 Olympic Games, Asics confirmed it will "review" its agreement with the team if further doping cases come to light.
"While United World Wrestling — the world governing body for wrestling — continue to allow clean Russian athletes to compete at the 2016 Olympic Games, as official kit supplier to the Russian Wrestling Federation, Asics will continue to support its athletes by providing footwear and apparel," the Japanese company told the Times.
"Should Asics be made aware of any further allegations of doping in the lead-up to, or during, the Games we will review the situation."
Seven more Russian athletes were added to the list of banned competitors on Thursday, with two-time wrestling world champion Viktor Lebedev amongst those suspended. The other six were members of the country's cycling team.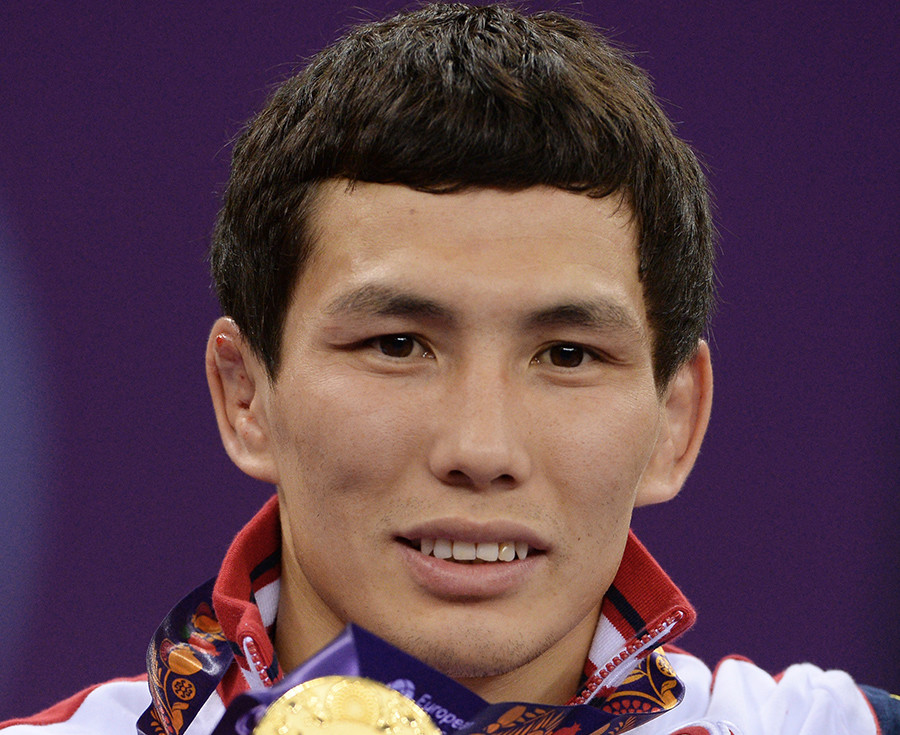 Lebedev has a doping record with a positive test taken back in 2006 during the junior wrestling world championships, meaning he does not meet the criteria set by the International Olympic Committee (IOC) for athletes from Russia. The IOC stated that any Russian athletes with a doping history will not be allowed to compete in Rio, even if they have served a penalty.
READ MORE: IOC rules Russia will not be banned from Rio 2016 Olympics
Russia will now send 16 wrestlers and 11 cyclists to the Rio Games.
The Badminton World Federation (BFW) has cleared Russia to compete, with the team subjected to an intensive drug-testing program ahead of the Games.
Golf, boxing, gymnastics, handball, taekwondo and weightlifting are still to confirm their final numbers, with the Russian team currently missing 115 athletes from its original team of 387.
The final line-up will be announced on July 30-31, according to the Russian Olympic Committee (ROC).
Read more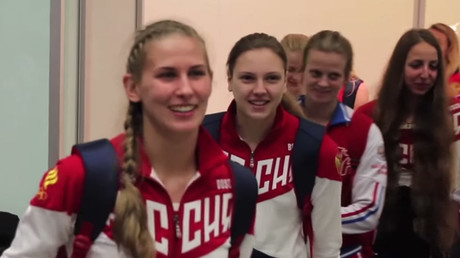 As the first wave of athletes departed for Rio, Russia held its own 'Stars 2016 Tournament' for those left behind.
Current world champion hurdler Sergey Shubenkov and 2012 Olympic high jump champion Ivan Ukhov were scheduled to take part in the event with around 130 other track and field athletes.
Pole vault world record holder Yelena Isinbayeva – who was among 68 clean Russian athletes that appealed to the Court of Arbitration for Sport (CAS) in Lausanne to challenge the decision made by the International Association of Athletics Federations (IAAF) to uphold a ban on Russia's track and field team – announced on Thursday that her individual appeal had also been rejected, and that she will not be allowed to compete in her fourth Olympics despite having no doping record.