Cinderella story: Hollywood to pen Leicester City triumph movie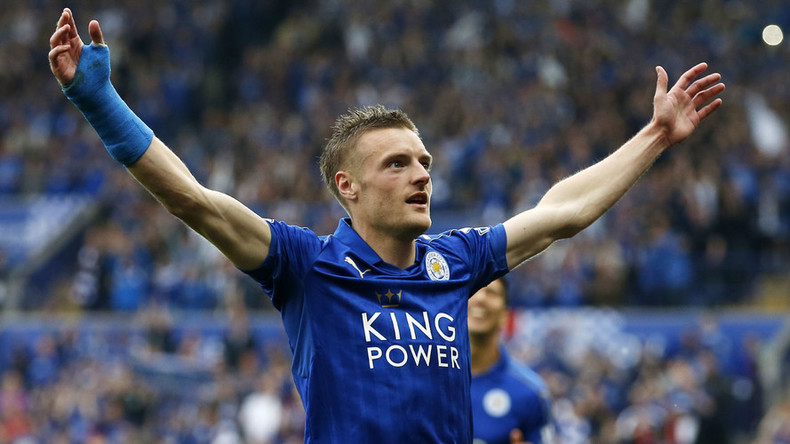 A group of Hollywood filmmakers is teaming up to create a movie about Leicester City's stunning 5,000-1 English Premier League title triumph last season, with a focus on star striker Jamie Vardy's meteoric rise to the top.
The British creator of the Goal! film franchise, Adrian Butchart, is joining up with Oscar-nominated screenwriting duo Paul Tamasy and Eric Johnson to pen the story.
The movie will be told from the perspective of Leicester striker Jamie Vardy, whose blistering rise saw him go from factory worker and £30-a-week amateur footballer to Premier League champion and England international.
"Eric and I had just signed for representation in the UK when I was asked if there was a story out there I really wanted to tell," English-born football fan Tamasy told deadline.com.
"Without hesitation I said, 'Jamie Vardy's and Leicester's unlikely climb to the top of the Premier League.' The story represents everything we love in a movie."
Johnson added he was"extremely excited" to be part of the film, calling its synopsis a"once-in- a-lifetime story about...the strength of the human spirit."
Read more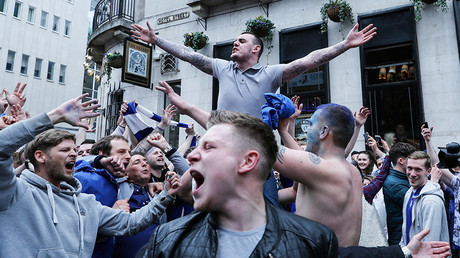 Vardy, 29, broke the Premier League scoring record by netting in 11 straight games to help Leicester triumph over Premier League big guns Arsenal, Tottenham, Manchester City and Manchester United and finish 10 points clear in top spot to become champions for the first time in their 132-year history.
Leicester's 5000-1 odds of success were justified by their performance the previous season – in which they narrowly survived a relegation battle.
Vardy earned a call-up to the England national side for the Euro 2016 tournament, just six years after leaving boyhood amateur club Stocksbridge Park Steels.
The striker will now pass on the job of shooting to the people who plan to make his life story into a Hollywood hit.