More than $200K for a card: Wayne Gretzky to set new hockey record at auction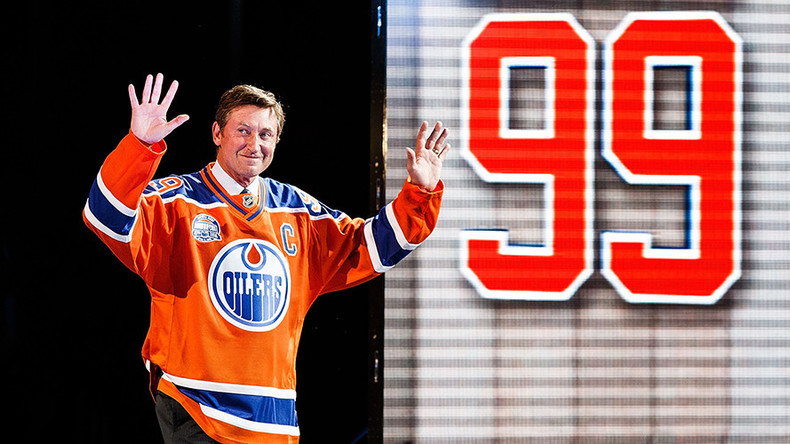 Goldin Auctions have estimated that the bidding for Gretzky's rookie card could go as high as $400,000 by the time the item is finally sold.
A perfect condition 1979-80 O-Pee-Chee Wayne Gretzky rookie card was recently put up for auction and has already received an offer of $200,000 – smashing the previous record of $94,163 for the same card back in 2011.
Goldin Auctions have estimated the bidding could go as high as $400,000 by the time the card is finally sold.
"The card is the flag bearer for the hockey market," said Ken Goldin, president of Goldin Auctions. "It is the most valuable and most sought after hockey card, by far."
While Gretzky rookie cards are easy to find, good quality copies are rare. Goldin says these can fetch around $30,000 each, but the card currently up for auction is particularly unique.
PSA, a company that independently assesses the condition of cards, has graded nearly 4,000 of the O-Pee-Chee Gretzky rookie cards and has never awarded the highest score of 10 until now.
To put that into perspective, three copies of former baseball star Mickey Mantle's most sought-after card, his 1952 Topps, received a 10 from PSA.
Goldin Auctions described the card in glowing terms: "Presented is the one-of-a-kind item that is absolutely the very finest Wayne Gretzky rookie card in existence," it read.
"The mesmerizing attributes of the most valuable hockey card on the planet are properly realized, at last, in this beyond-spectacular collectible."
The card is distinguishable from others due its almost straight edges. The majority of other cards are rough cut, due to the manufacturer using wires to separate individual cards from printing sheets.
Online bidding continues through 1 pm on August 4, with live bidding concluding later that evening at the National Sports Collectors Convention in Atlantic City.
While Gretzky's card will set a new record for hockey, the final price will lag some way behind the world's most valuable item.
The American Tobacco Company's T206 card of Honus Wagner was withdrawn from circulation after 200 had been issued because the player refused to promote tobacco use to his young fans.
A PSA 8 version was discovered to have trimmed edges, which reduced its value, but that didn't stop Arizona Diamondbacks owner Ken Kendricks from paying $2.8 million for the card in 2007.