'We agreed that we are sh*t': Russia's ex-coach recalls Euro 2016 fiasco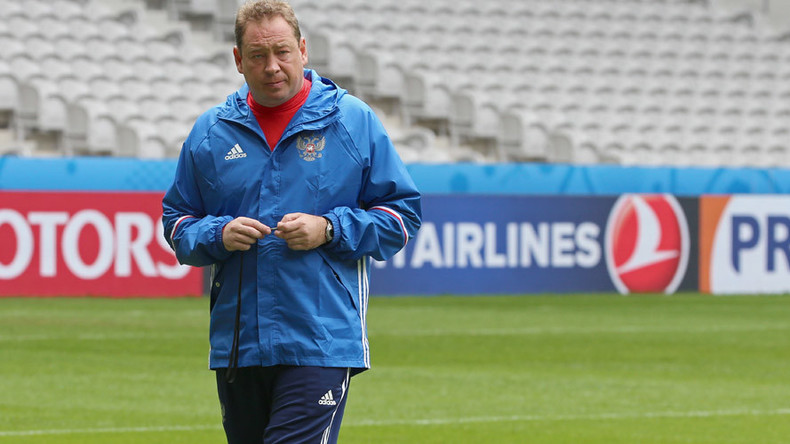 Following his team's embarrassing performance at Euro 2016, Russian national team coach Leonid Slutsky, who stepped down from his position right after the tournament, did not hold back in sharing his thoughts about the current state of Russian football.
Talking to Russian outlet sports.ru, Slutsky discussed the night after his men were beaten 3-0 by Wales and lost any chance of making the knockout stages, ending up as the bottom-placed team in Group B.
READ MORE: What next for Russia after Euro 2016 exit?
"A group of players knocked at my hotel room door. We were talking all night, till 9am, discussing what had happened.
"Me and the players, we all agreed, and said it out loud: 'We are sh*t.'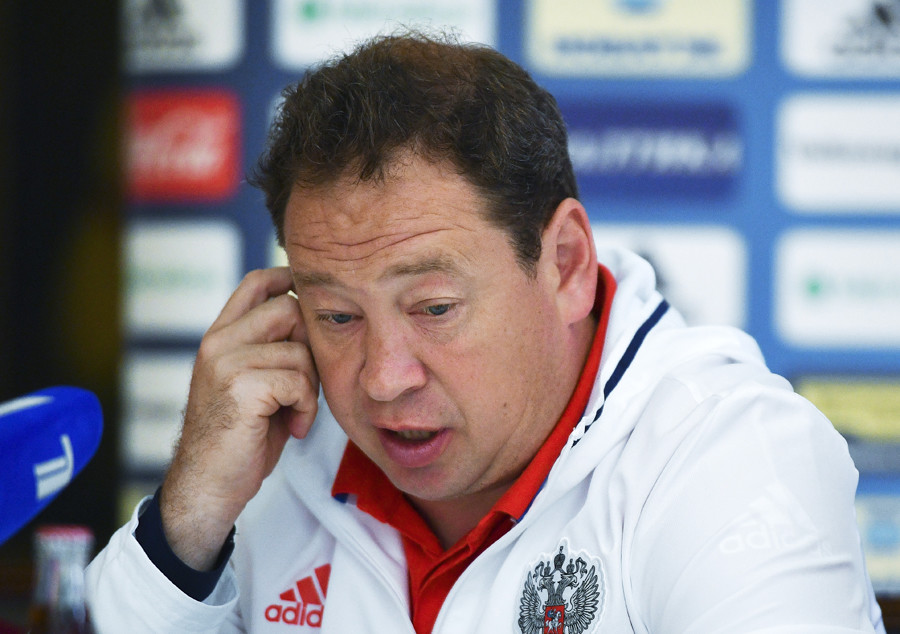 "I think it's an important point. Just like in Alcoholics Anonymous. You have to admit: 'I am an alcoholic' – that's when you can start your therapy.
"We might think it's trivial. But indeed it's the hardest part," said Slutsky.
The Russian national team received a barrage of criticism back in the motherland, after leaving the European Championship having scored just one goal and earning a solitary point in the group stage of the tournament – thanks to an opening game 1-1 draw with England.
A group of Russian football fans posted a YouTube video challenging the "millionaire players" to a match, saying that if they win, they are ready to take the professionals' places and "play for free, representing Russia with pride."
Read more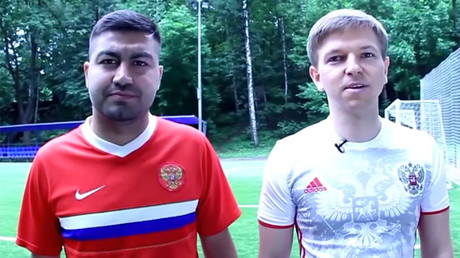 One lawmaker in the Liberal Democrats caucus of the Russian State Duma proposed making the salaries of players on Russia's national football team dependent on performance.
Over 500,000 Russian citizens signed an online petition, launched on change.org, to completely disband the current national team and draft new players.
Russian Sports Minister Vitaly Mutko, who is also the president of the Russian Football Union (RFU), slammed the petition, saying:
"We can criticize the team, but why should we destroy it completely?
"Such petitions are the cause of emotional breakdowns, not only among the players of the national football team, but among those viewed as possible candidates for the team," stressed Mutko.
In just two years Russia will host the FIFA 2018 World Cup, with big questions now being raised as to who will coach the national team and who will represent the country on the pitch.
WATCH MORE: