UFC 200: Lesnar & Jones aim to make MMA history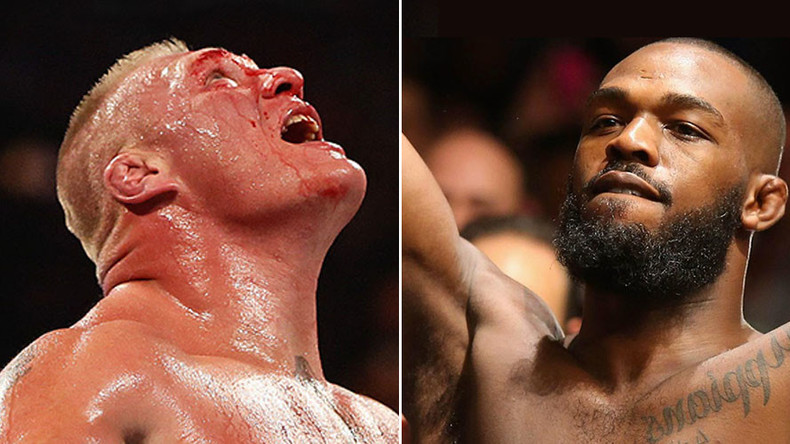 UFC 200 takes place July 9 at the T-Mobile Arena in Las Vegas, and the MMA organization is hoping to shatter the pay-per-view record set by UFC 100 – also headlined by Brock Lesnar.
Read more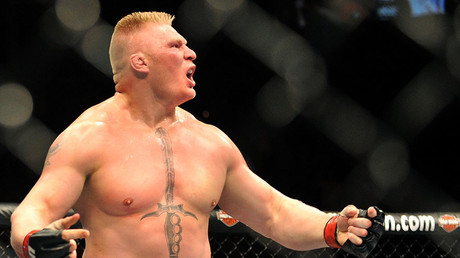 Lesnar, 38, returns to the Octagon for his first fight since his 2011 retirement. He will fight Mark Hunt in an unmissable one-off. The WWE star insists he doesn't care whether wrestling fans tune in.
He said: "This is about me. I want to get in there and be an athlete again. That's what this is about."
Hunt, 42, was one of many who were shocked by Lesnar's return: "I didn't realize it was Brock Lesnar until someone actually mentioned it, and I was like, 'oh wow.'
"But I pretty much found out it was confirmed at the same time as everyone else did."
After Conor McGregor's refusal to uphold his rematch against Nate Diaz, Lesnar's return was all the more welcome – with his pay-per-view clout (he claimed 1.6 million buys at UFC 100) seemingly making up for the loss of McGregor (who claimed 1.5 million at UFC 196).
Alongside this, ex-UFC light heavyweight title holder Joe Jones is to fight Daniel Cormier, 38, who bagged the title after Jones was stripped of it in 2015.
With plans to regain the title, Jones, 28, says his main goal is to make the fight look easier than it did the first time.
After a short stint of bulking for UFC 197, Jones has put plans in place to be back to his slimmer self for UFC 200. He brags that he's done "almost zero weightlifting," and has been focusing in burning off muscle by overloading on endurance.
READ MORE: Jon Jones overpowers Ovince at UFC 197

Miesha Tate has spent the weeks before the event avoiding questions about a potential rematch against Holly Holm. Instead the 29-year-old acknowledges that her competition, Amanda Nunes, is on a hot winning-streak.
"I've prepared everything that I have to beat the best Amanda Nunes that's going to come on July 9, and I believe that. So the only comment that I care to talk about, or focus on, is Amanda Nunes and that's it."
In her refusal to look past July 9, she merely states: "I know I want to take a little time to enjoy myself," perhaps returning around November, though there was no mention of UFC 205 – set for November 23.
UFC 200 Main Card
Light Heavyweight: Joe Jones vs Daniel Cromier
Heavyweight: Mark Hunt vs Brock Lesnar
Women's bantamweight: Miesha Tate vs Amanda Nunes
Featherweight: Jose Aldo vs Frankie Edgar
Heavyweight: Cain Velasquez vs Travis Browne