Boxing promoter offers free ad space to Latino voter group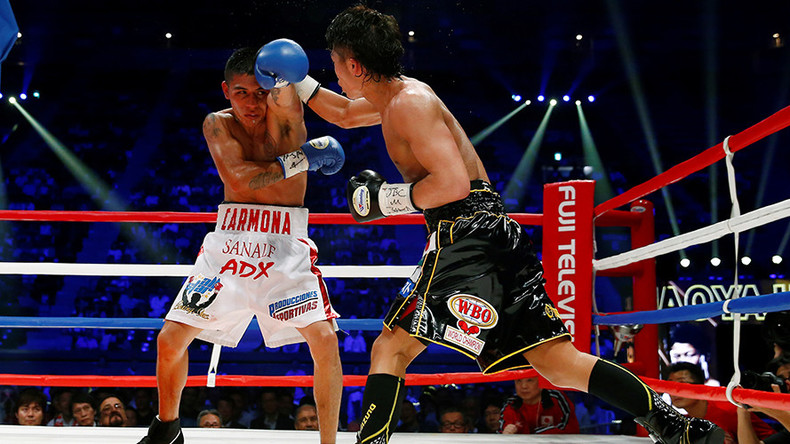 A leading US promoter of Latino boxing will give free television advertising space to Hispanic civic group, which openly criticizes Donald Trump's controversial anti-immigration views.
All Star Boxing Inc, the Florida-based company says it has teamed up with Mi Familia Vota to try to encourage Latino Americans to vote in November's presidential election.
The partnership will see the group's name and website appear on signs in boxing ring and on clothing worn by the athletes on Spanish language network Telemundo's Boxeo Telemundo program from the end of June.
Read more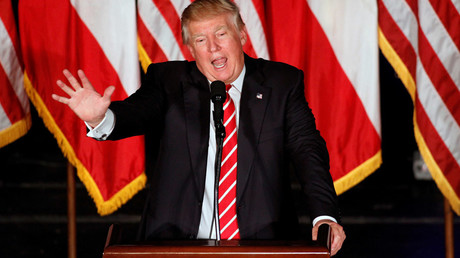 "Desperate times call for desperate measures," said Ruben De Jesus, the director of operations at All Star Boxing.
"Our platform is not to tell our Latino citizens who to vote for, but it's important that this year especially we engage."
De Jesus decided to contact the group with the offer of free advertising after hearing "just the whole rhetoric with regards to the Hispanic community" in the current campaign.
Ben Monterroso, the executive director of Mi Familia Vota, said he was happy join forces with All Star and he hoped the deal would help to see Trump defeated.
"I think Mr. Donald Trump lives in another world," he said.
"In my experience working with the community, a big majority of the people that I talk to, they definitely don't like what Donald Trump has done."
The presumptive Republican nominee, who is likely to face Democrat Hillary Clinton in the November election, has been calling for a crackdown on illegal immigration from Mexico, vowing to build a wall along the border and force the Mexican government to pay for it he becomes president.
Trump's views on immigration, trade and the military have ensured this has been one of the most caustic presidential election campaigns in history.
READ MORE: Obama blasts Trump over Muslim comments during ISIS speech
De Jesus said the tie up between All Star Boxing and Mi Familia Vota will begin on June 24 and run for eight events, comprising a total of 128 boxers.
The shows will be split between Florida and Mexico, with the fighters also to hold local events in the Sunshine State to boost voter engagement there.
Boxeo Telemundo describes itself the most-watched Spanish-language boxing show in the United States, attracting an average 550,000 viewers weekly.
Mi Familia Vota is a non-profit, unbiased group that aims to encourage Latinos to get involved in US political life.