UEFA charges for Hungary, Belgium & Portugal after latest Euro 2016 fan trouble (VIDEOS, PHOTOS)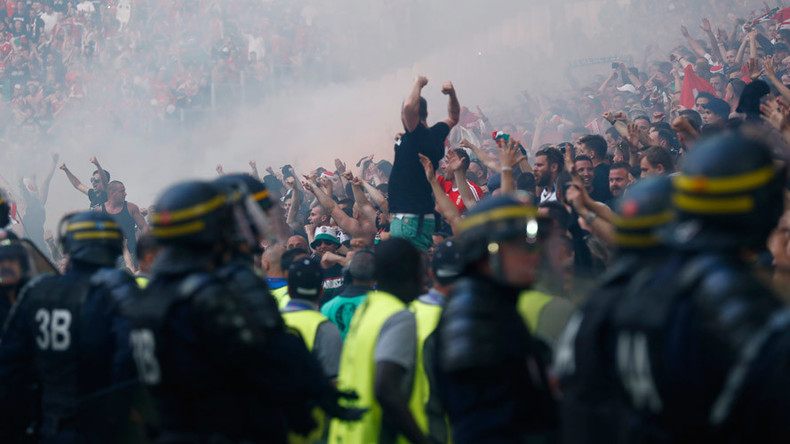 UEFA has launched disciplinary cases against Hungary, Belgium and Portugal in the latest charges over fan violence at Euro 2016, a championship marred with crowd disturbances throughout its opening week.
The football association announced the latest disciplinary proceedings on Sunday following crowd trouble during Saturday's fixtures.
The Hungarian Football Federation faces charges after its fans set off fireworks and threw objects before and during its game against Iceland at the Stade Velodrome in Marseilles.
READ MORE: Euro 2016 football championship in France - Live Updates
Supporters clashed with riot police and match stewards inside the stadium. A hearing has been set for June 21.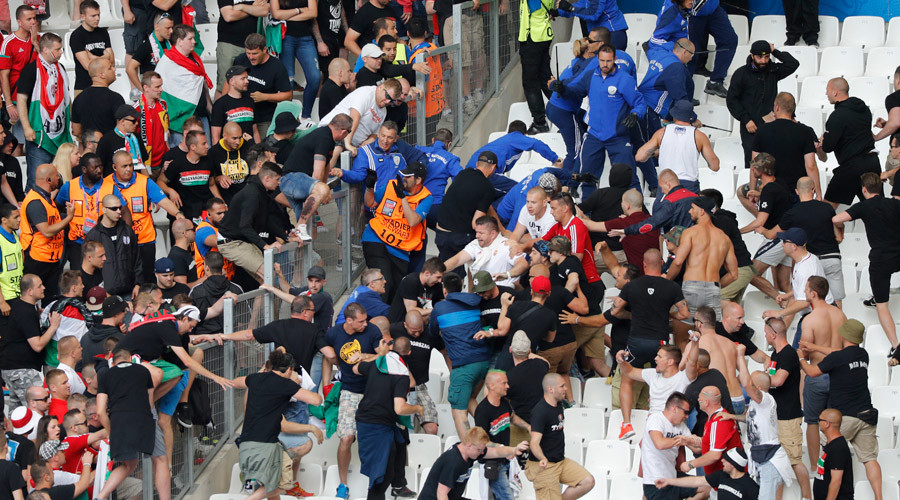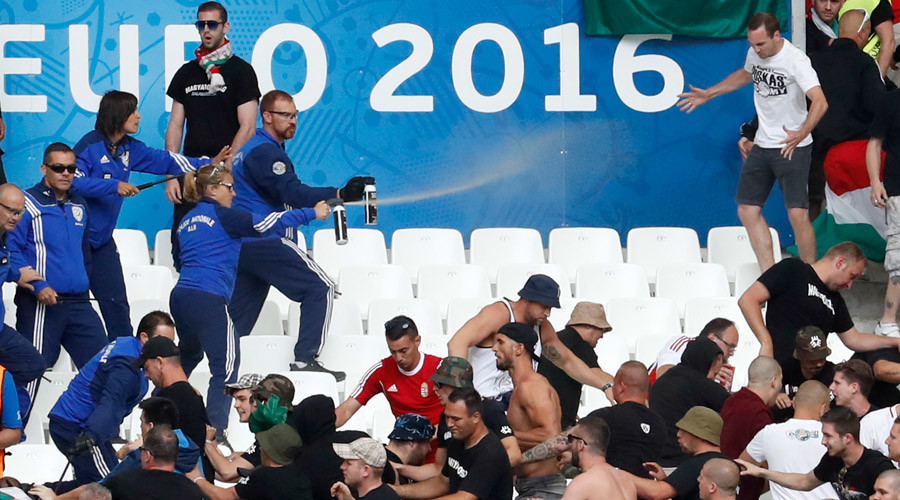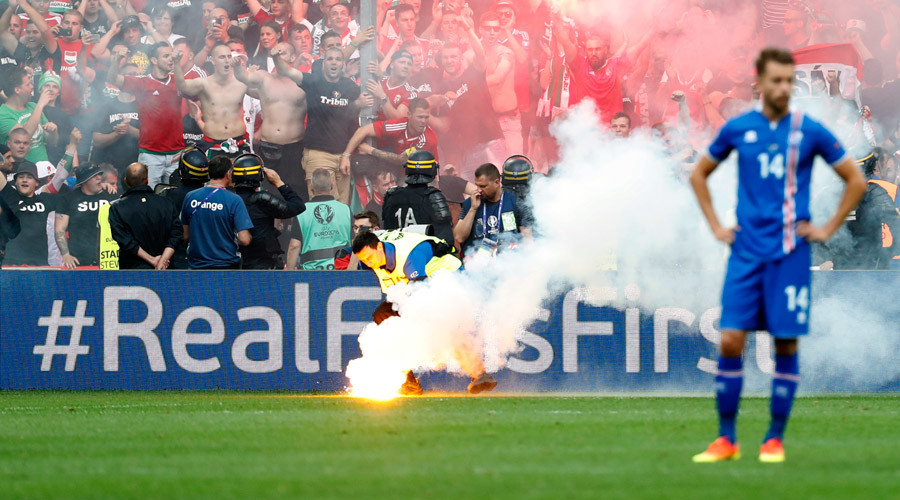 Disturbances also broke out in Bordeaux when Belgian fans set off fireworks and threw objects during the team's 3-0 Group E victory over the Republic of Ireland.
Meanwhile Portugal faces disciplinary action over a fan pitch invasion during their 0-0 draw with Austria in Paris.
UEFA has opened cases against the football associations of Belgium and Portugal, but no date has yet been set for a Control, Ethics and Disciplinary Body meeting in either case.
The latest disciplinary proceedings come on the heels of UEFA's confirmation of a case against the Croatian Football Federation after its supporters threw at least 15 flares onto the pitch and started fighting towards the end of their team's 2-2 draw with the Czech Republic on Friday.
The game was halted with four minutes to play after a steward and Croatian goal scorer Ivan Perisic were almost hit by firecrackers.
Supporters were also accused of "racist behavior" in the UEFA disciplinary announcement. The Croatia hearing will be heard Monday.
Turkey were also charged Saturday over its fans setting off of fireworks, throwing objects and invading the pitch during the team's 3-0 loss to Spain in Nice, however no date has been set for the UEFA hearing.
Read more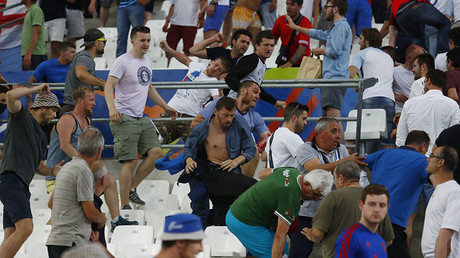 The 2016 championship has been tarnished with crowd violence from the outset just over a week ago, with 11 disciplinary cases already opened by UEFA over fan misbehavior.
Within days of the football event opening on June 10, 11 fans had been arrested, charged and sentenced for participating in clashes ahead of Marseille fixtures.
Sanctions have so far only been issued against the Russian Football Union after crowd disturbances, use of fireworks and racist behavior during its game against England on June 11 in Marseille.
The Russian sports body was issued a €150,000 fine and "suspended disqualification."