Sport unites to condemn Orlando shootings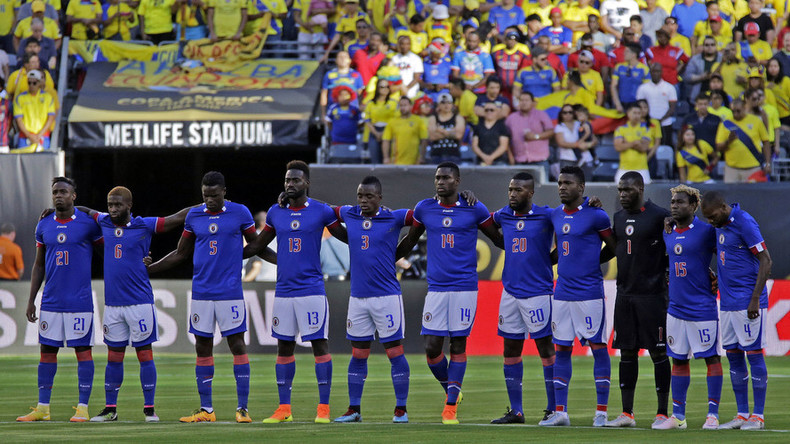 The sports world has united to strongly condemn the worst mass shooting in US history.
Armed with multiple weapons, Omar Mateen opened fire early on Sunday morning at Pulse, a gay nightclub in Orlando, murdering 50 people and wounding at least 53 others before a SWAT team killed him.
In France, home for the next month to the UEFA European Championships, the Eiffel Tower will be lit in US colors to honor the victims.
Ex-England striker Gary Lineker, who is currently working as a presenter for BBC TV at the Euros, tweeted his sadness about the events in Orlando.
Sports stars and clubs across the US also expressed their horror at Sunday's shootings, with Cleveland Cavaliers' LeBron James paying his respects at a press conference ahead of Game 5 of the NBA Finals.
"It's another hit for us as Americans and what we have to deal with in our world today," he said.
"It definitely puts things in perspective on basketball for myself - it's just a small matter of what reality really is.
"My prayers to all the lost ones and all the ones that are recovering from this morning's tragedy in Orlando."
Sunday's Game 6 of the Stanley Cup Finals between Pittsburgh Penguins and San Jose Sharks saw a moment of silence observed before the game, while those in attendance at baseball games across the US also paid their respects.
Michael Sam, the first openly gay player in NFL history, posted on Instagram saying: "50 people lost their lives because of a hateful coward with a gun. Let this hateful act of terror of the #LGBTQ community be a wake up call for America."
The Magic also posted their own tribute on Twitter offering their condolences.
The Islamic State terrorist group have claimed responsibility for the shooting in an official broadcast on the group's Albayan Radio station on Monday, according to Reuters.
"One of the Caliphate's soldiers in America carried out a security invasion where he was able to enter a crusader gathering at a nightclub for homosexuals in Orlando, Florida - where he killed and injured more than a hundred of them before he was killed," the group said.