Naked bike ride highlights road dangers for cyclists in Welsh capital (PHOTOS)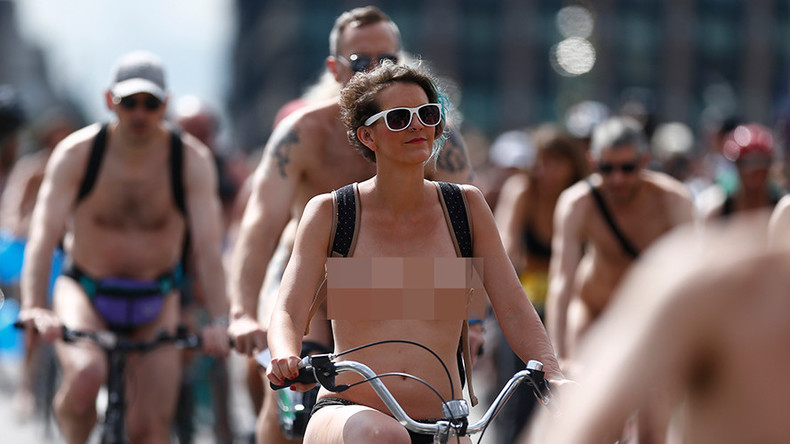 Cardiff's ninth annual World Naked Bike ride took place on Sunday, with around 150 cyclists participating in the controversial event.
Designed to highlight the vulnerability of cyclists to traffic on the roads, the 13.6km ride featured some participants who were completely naked, some partially clothed, and many who were covered in body paint.
Cyclists followed a route around the city which included Cardiff Castle and the Wales Millennium Centre, before arriving back at their start point at Sophia Gardens.
Organizer Mike Ambler said: "There are lots of reasons behind it, but the main one is that we have a poor infrastructure and the roads are quite dangerous for cyclists."
"We had a great turn out, with some people joining us further along the ride. The whole thing went very smoothly and the weather was perfect.
"Everyone along the route was very enthusiastic. There were lots of cheers, lots of applause and lots of support."
The event, which has attracted criticism in the past for scaring children, is part of an international movement which aims to "deliver a vision of a cleaner, safer, body-positive world."
"It's a worldwide event – a protest-come-demo," added Ambler.
"Motorists, not all motorists but quite a percentage, behave quite badly toward cyclists. So the whole reason is to express the vulnerability of riders."
Naked bike rides take place in cities all around the world, some of which have seen cases of cyclists being arrested and charged with indecency – although such incidents are rare.