Blatter & 2 other FIFA chiefs gave each other $80mn in 'bonuses' over 5 years – internal probe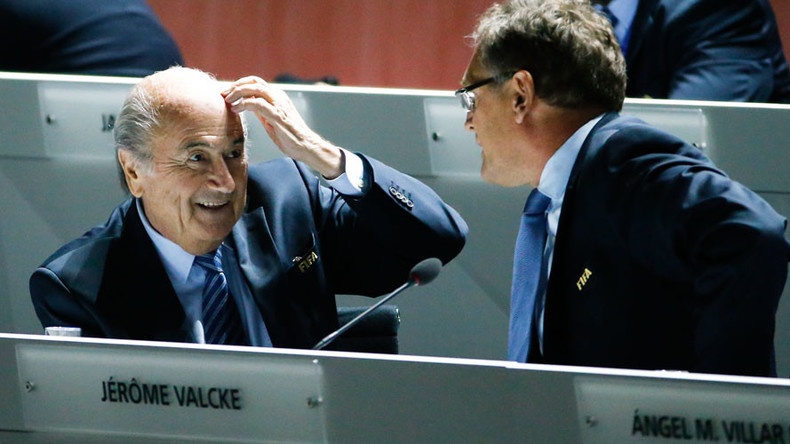 Former FIFA President Sepp Blatter and two of his top lieutenants are accused of signing off on illegal contracts and bonuses for each other worth tens of millions of dollars, an internal investigation at football's ruling body has revealed.
"The evidence appears to reveal a coordinated effort by three former top officials of FIFA to enrich themselves through annual salary increases, World Cup bonuses and other incentives totaling more than 79 million Swiss francs ($80.8 million) in just the last five years," said a statement from Bill Bruck of Quinn Emanuel, a US legal firm that the Zurich-based body hired last year to uncover corruption.
The other two officials are Jerome Valcke, the Secretary General, who is second-in-command at FIFA, and Markus Kattner, the chief financial officer.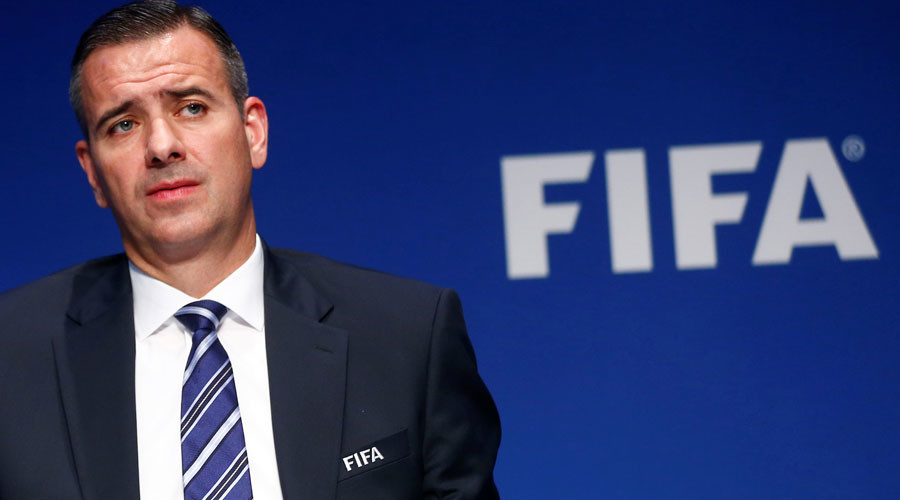 Eighty-year-old Blatter has been suspended from football by FIFA's ethics committee for six years, and Valcke for 12. Both face additional criminal investigations. Kattner was fired only last week, ostensibly due to the financial regularities that have now been uncovered.
Read more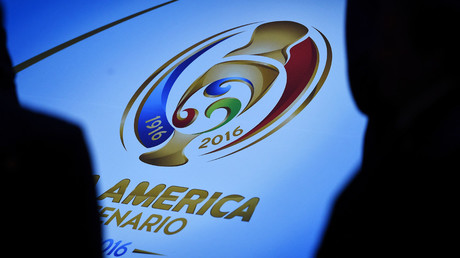 Known only to a few members of FIFA's top brass, the scheme run by the three was exceedingly simple. One would be given a lucrative offer, and the others would approve it, only for the favor to be returned the next time, allowing the officials to treat FIFA as their own personal piggybank with little oversight. Another name prominently featured in the investigation is Julio Grondona, an executive that passed away in 2014.
"The people who signed the contracts were in principle also the ones who approved them. They had the authority they needed, and they simply told payroll and HR, the department generally in charge for employment contracts at FIFA and which reported to Mr. Kattner, how much should be paid out and to whom," said the investigators.
However, a statement from the former FIFA president's legal team refuted the findings, asserting "Mr. Blatter's compensation payments were proper fair and in line with the heads of major professional sports leagues around the world."
The three awarded themselves $23 million in bonuses following the 2010 World Cup in South Africa, and months later gave themselves another $26 million for the upcoming 2014 tournament in Brazil.
None of these sums were stipulated in the original contracts signed by the officials, nor were they related to any specific performance criteria.
While these pay hikes may seem dubious, several other contract clauses "violate mandatory Swiss law," according to FIFA.
In April of 2011, just weeks before Blatter was due to face an election, he signed off on lengthy contract extensions for Valcke and Kattner entitling them to a payoff worth the entire sum of their eight-year contracts if his successor decided to fire them.
The most "noteworthy" contract was signed just four days after Swiss police raided Zurich's Baur-au-Lac hotel at dawn on May 27 of last year, setting off an investigation that has now ensnared dozens of officials. On May 31, Kattner put his pen to an extension not only guaranteeing that he would be paid up until 2023 – regardless of whether he was dismissed – but also promising that FIFA would fund all his legal fees, whether he was found guilty or not.
"Quinn Emanuel believes the preliminary findings indicate additional investigation of these contracts and payments is warranted. FIFA has shared this information with the Office of the Swiss Attorney General and will brief the US Department of Justice on its existence," surmised the FIFA statement.
In what is unlikely to be an unrelated occurrence, Swiss authorities raided FIFA headquarters yet again on Thursday, confiscating both paper and electronic documents.
While current FIFA President Gianni Infantino has not been directly linked to these incidents, the arrests make a mockery of his recent proclamation that "the crisis is over."