Xhaka joins Arsenal as Gunners splash the cash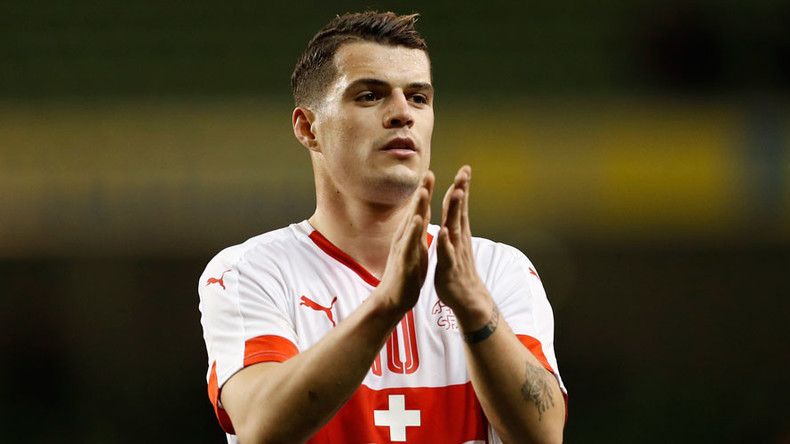 Arsenal have used some of their $146.8 million Premier League windfall to sign Switzerland midfielder Granit Xhaka from Borussia Monchengladbach.
The 23-year-old midfielder joins the Gunners for an undisclosed fee on a five-year contract, reportedly worth $161,500 per week.
"I'm very proud to be joining Arsenal," said Xhaka. "I cannot wait to move to London, represent this special club and play in the Premier League.
"I will give everything to help Arsenal win trophies and make the fans happy."
Xhaka, who has made 41 international appearances for Switzerland, joined Monchengladbach in 2012 from his hometown club FC Basel.
Arsenal boss Arsene Wenger said: "Granit Xhaka is an exciting young player, already with good Champions League and Bundesliga experience.
"We have been watching him for a long time now and he is a player who will add quality to our squad.
"We wish Granit a good Euro 2016 with Switzerland and look forward to welcoming him to Arsenal ahead of next season."
Xhaka, who scored six goals in 108 Bundesliga appearances, is Arsenal's first signing since the end of a season in which they finished runners-up to Premier League champions Leicester City.
READ MORE: Leicester wins title after Tottenham fails to beat Chelsea
Despite lagging 10 points behind the Foxes in the table, Arsenal became the first club in history to pocket over £100 million ($146.8 million) from the Premier League last season, according to figures released on Tuesday.
Wenger's team featured in 27 live games on television, 12 more than City, to earn around $80 million in domestic and overseas TV rights and commercial deals.
READ MORE: Have TV billions made the English Premier League more competitive?
They also raked in over $31.5 million in "facility fees" and prize money of $34.66 million for finishing second.
Leicester's first-ever league title gave them $136.9 million income from the Premier league, placing them fifth in the earnings list behind Arsenal, Manchester City, Manchester United and Tottenham Hotspur.
Bottom-placed team Aston Villa's total of 17 points was the lowest they've ever recorded, even including seasons when it was two points for a win, but they still banked $97.8 million and will be guaranteed parachute payments of about $132 million over the next three seasons.