Major brawl in MLB game (VIDEO)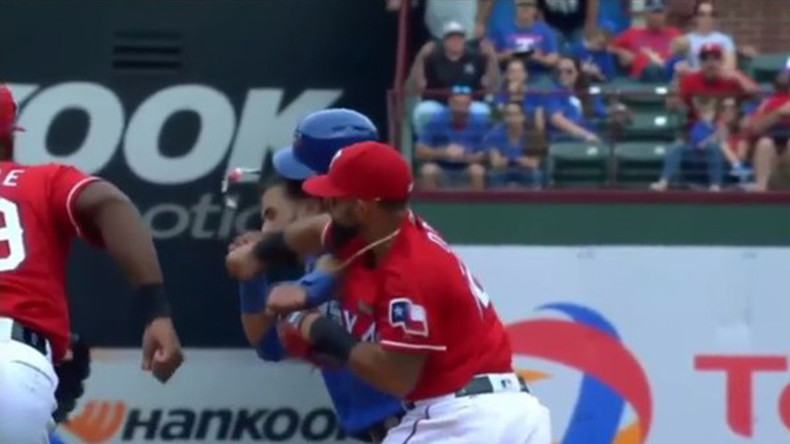 The Texas Rangers and the Toronto Blue Jays have played for the final time this regular season, and the game will last long in the memory of MLB fans.
Blue Rays player Jose Bautista was punched in the face by Rangers second baseman Rougned Odor, after Bautista slid into his legs at the top of the eighth innings.
Tensions boiled over after the two got into a fistfight behind play, with players from both teams all joining in soon after.
The reaction brewed from pre-existing tensions between the two teams in last year's AL Division Series, with Bautista's infamous bat flip after hitting a home-run off Sam Dyson, a reaction dubbed by Andrew Keh of The New York Times as possibly "the most ostentatious bat flip in MLB history."