UFC 198: Werdum defends heavyweight title against Miocic, while Cyborg makes her debut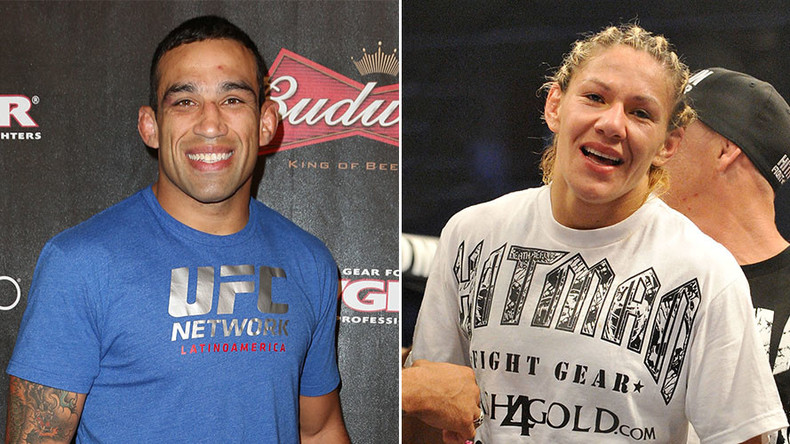 UFC 198 takes place on May 14, 2016 in Curitiba Brazil, Arena da Baixada stadium. The event features many UFC veterans as well as arguably the top 3 Brazilian jiu-jitsu practitioners in MMA: Demian Maia, Ronaldo Souza and Fabricio Werdum.
On the prelims, Demian Maia looks to solidify his spot as number one contender by defeating the scrappy Matt Brown.
On the main card, Anderson Silva seeks to rebound off his loss against Michael Bisping by facing off against Uriah Hall, a match of two very flashy strikers. Also, the long awaited Cris Cyborg has finally signed with the UFC and is looking to make her first victim Leslie Smith.
The co-main event features a crucial fight in the middleweight division between Vitor Belfort and Jacare Souza to decide who will remain in the title picture.
And finally, the main event for UFC 198 showcases a title bout, featuring two heavyweights who are coming off spectacular performances in their previous fight.
On one hand, we have Fabricio Werdum, a well-rounded Brazilian Jiu-Jitsu expert coming off an upset victory over the champion Cain Velasquez via a third-round guillotine choke. On the other, we have Stipe Miocic, a tough, gritty fighter coming off a terrifying KO victory over the veteran Andrei Arlovski in the first minute of the fight.
Does Stipe have what it takes to become the new UFC heavyweight champion of the world or will the Brazilian retain his crown?
The current betting odds state that Stipe will be a slight underdog. In terms of probability, the odds say Stipe has roughly a 40 percent chance of winning and Werdum a 60 percent chance, but how true are they?
In terms of ground game, Miocic will probably want nothing to do with it. We've seen in the past that he even refused to engage in Stefan Struve's guard (and several others) whilst Werdum's guard is on another level. If it goes to the ground, Werdum will have a significant advantage.
Stipe's wrestling is decent, but it will probably be used only in reverse to stuff takedowns, meanwhile Werdum can use it offensively or to help him pull guard. This is a huge advantage to have since his expertise on the ground will make Miocic more reluctant with his attacks on the feet.
As for striking, Miocic has very solid boxing skills and it's probably the only area he will have an advantage in. Werdum's attacks are more diversified with kicks and knees whilst Miocic has shown very poor kicking defense in the past: Stefan Struve landed some kicks over and over again and Shane del Rosario hurt him bad with some brutal body kicks, but at least this shows how durable Miocic is.
Overall, the striking advantage also goes to Werdum, although Miocic can defintely land some good punches and if they connect cleanly it can result in a KO victory for him. His KO ability is possibly slightly overrated after his recent win over Arlovski due to how quick and brutal it was. It's an MMA fight, and Miocic definitely has a shot, but the odds should be much more in favor of Werdum who has an advantage in every area except for maybe boxing.
Main Card (PPV)
Fabricio Werdum vs. Stipe Miocic
Ronaldo Souza vs. Vitor Befort
Anderson Silva vs. Uriah Hall
Cris Cyborg vs. Leslie Smith
Mauricio Rua vs. Corey Anderson
Prelims (Fox Sports 1)
Demian Maia vs. Matt Brown
Warlley Alves vs. Bryan Barberena
Thiago Santos vs. Nate Marquardt
John Lineker vs. Rob Font
Prelims (Fight Pass)
Patrick Cummins vs. Antônio Rogério Nogueira
Francisco Trinaldo vs. Yancy Medeiros
Sérgio Moraes vs. Luan Chagas
Renato Moicano vs. Zubaira Tukhugov