Hockey shave-off: Russian coach left with half a beard after victory promise (PHOTOS)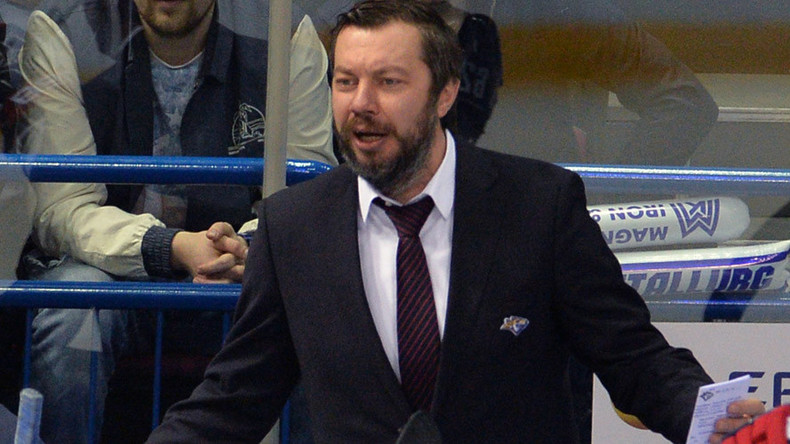 The head coach of Russian ice hockey team Magnitogorsk looks half the man he used to be after making good on a promise to shave part of his beard if his team won the Gagarin Cup.
After his team's victory over Russian rivals CSKA earlier this week secured the Gagarin Cup – the culmination of the KHL ice hockey season – Ilya Vorobyov was asked by journalists how he would celebrate the achievement.
"We have one agreement - we agreed that I would shave half [my beard] and for a while go around like that," the coach said, allhockey.ru reports.
Vorobyov proved he is a man of his word, as the pictures below show.
The coach, 41, became the youngest trainer to guide a team to the trophy when Magnitogorsk claimed a final game win against CSKA, sealing a 4-3 series victory for the club from the Urals.
It's the team's second Gagarin Cup triumph in the last three years.
READ MORE: Magnitogorsk wins 2nd Gagarin Cup in 3 years
Magnitogorsk's general manager also made good on a promise to the team, allowing champagne to be poured over his head as part of the dressing room celebrations.
The so-called 'playoff beard' is a tradition among many hockey players, who superstitiously keep their facial hair during the playoffs in the hopes that it will bring them luck.
In Vorobyov's case, the practice certainly seems to have paid off.