Abramovich names himself next Chelsea manager! Best April Fools' pranks in sports
Published time: 1 Apr, 2016 10:24
Edited time: 30 May, 2018 10:25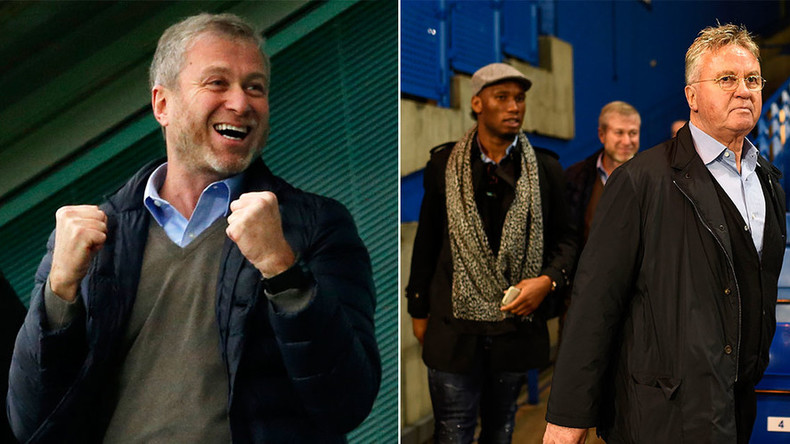 It is that day of the year where you have a license to create jokes in bad taste and wind up friends, work colleagues and just about anyone you can find.
April Fools' Day is celebrated the world over with great pranks and not such good ones, with the sporting world also getting involved in the antics.
Successful NBA side Golden State Warriors have pulled a trick on center Festus Ezeli this year, with team-mate Andre Iguodala the chief protagonist.
The 26-year-old was made to think that he was being cut from the current NBA champions, with fellow players texting him to console him about the 'news'.
A local radio station and a staged driver were also included in the prank, which can be seen unfolding below.
Ezeli wasted little time in taking to social media after becoming the butt of the joke.
That was cold blooded. Love this team anyway. Kinda mad I wasted the cake. Should I kick @andre's A$& for that??

— Festus Ezeli (@festus) March 31, 2016
Australians are known for their sense of humor and the country's premier tennis competition has been quick to offer up a joke.
Their latest post on Twitter suggests that they will be "reinventing the game" by transforming their famous Melbourne courts into timber for next year's tournament.
Aussie baseball fans were also tricked into thinking NY Yankees legend Derek Jeter was on his way to Adelaide in an elaborate social media plot.
Over the years there have been some memorable hoaxes and plots to ensnare sporting figures.
Arsenal introduced their left-footed football last season, which right-footed players were apparently struggling to use.
Cristiano Ronaldo was rumored to be ready to switch allegiances from the Portugal national side to rivals Spain for a large fee to clear the Iberian country's mounting debt.
Striker Rickie Lambert revealed his ambition to play for the New Zealand national team after being overlooked by England in his Southampton days, with plenty of Saints fans falling hook, line and sinker for the ploy.
Finally, an English radio station revealed a video that went viral stating that Chelsea's Russian owner Roman Abramovich was set to name himself as the club's manager - with Andriy Shevchenko as his assistant.