UFC: McGregor could move up to challenge for welterweight title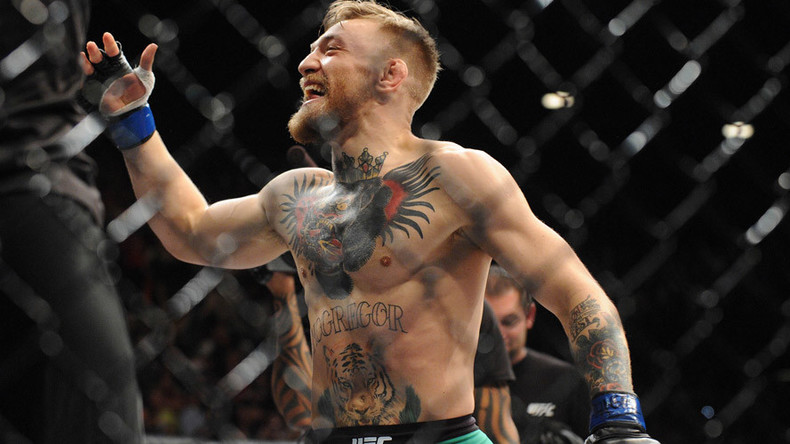 While many have questioned Conor McGregor's wisdom in attempting to become a dual UFC champion, his coach hasn't ruled out the Irishman chasing a title at a third different weight.
The reigning featherweight champion faces Rafael dos Anjos at UFC 196 on March 5 in a bid to add the lightweight title to his resume, but McGregor's head coach, John Kavanagh, says the next target could be welterweight champion Robbie Lawler.
UFC 197: Conor McGregor v Rafael dos Anjos confirmed for Vegas showdown
"I've seen that rumors of Conor fighting Robbie Lawler for the 170-pound belt at UFC 200 on July 9 have been gathering momentum," he said.
"It's not something we have discussed specifically but after Conor wins the lightweight belt, it wouldn't surprise me at all if the next fight is for the welterweight belt."
Victory against Dos Anjos would see McGregor become the first-dual weight champion in UFC history, but a fight against Lawler could permanently cement McGregor's legacy.
"If that's what Conor wants to do, I'll absolutely support that move," Kavanagh added. "I think that would be fantastic."
"We're already talking about making history in a few weeks, but can you imagine what it will be like if Conor is the champion in three weight classes by the summer?
"As time goes on, it's harder to predict what will happen in the future. Conor has a sort of unusual body type in that even though he can make featherweight, he's still a very big lightweight."
At 5ft 10in tall and with a 74-inch reach, McGregor's natural body weight of 170 pounds means he practically mirrors Lawler's numbers, but while he can dominate opponents at featherweight with his power and size, he potentially loses this advantage in the higher weight classes.
Despite this, Kavanagh says McGregor has been comfortable tackling heavier fighters in training without having to worry about cutting his weight.
"As well as having the skill, he's got a more solid frame that can't be moved around as easily - there's been a very noticeable strength difference," said Kavanagh.
"Given some time, as well as a bit of strength and conditioning work, he could also be a force at welterweight. This is an interesting time."
You can share this story on social media: