UFC 196 Preview: Werdum ready for Velasquez, speaks out against McGregor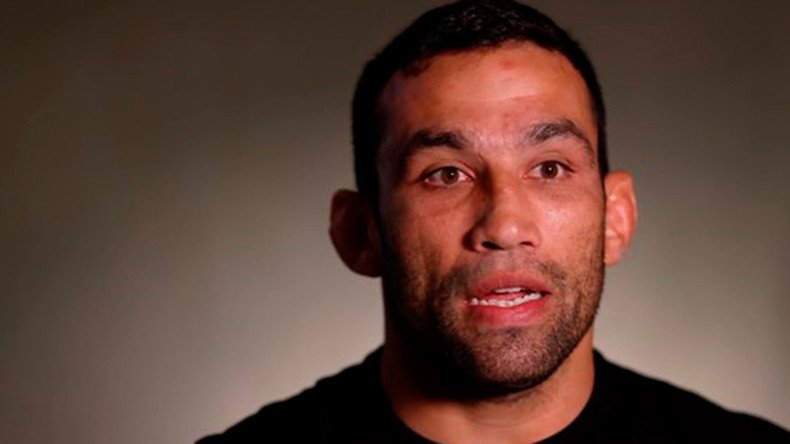 Fabricio Werdum may be busy preparing for his heavyweight title rematch with Cain Velasquez at UFC 196, but that hasn't stopped him taking aim at the media and comments made by Conor McGregor ahead of the fight.
Following Werdum's devastating third round submission win against Velasquez in their first bout at UFC 188 in June last year, many people suggested the altitude at Mexico City had caused the former champion to flag.
Werdum, however, doesn't believe this was a factor: "Why are the guys asking about the high altitude for him?" he said. "Why just for him? The altitude was for me, too."
The Brazilian also thinks he's worked out the tactics Velasquez will employ in their second fight and says the result will be the same when the pair meet on February 6 at the MGM Grand Garden Arena in Las Vegas.
He added: "Remember when he fought versus (Junior) Dos Santos? He faked takedown and punched to the head. I think he changed a little bit like that. But I've been waiting. I've been waiting for that. I'm not scared of if he takes me down. If he takes me down? Good. The fight just starts for me on the ground."
Werdum also took time to take featherweight champion McGregor to task for his comments about his countryman Rafael dos Anjos. The lightweight champion has moved to Orange County, California - something McGregor says is the same as turning your back on your country.
READ MORE: 'I'll dust him inside 1 minute': McGregor taunts dos Anjos, targets quick win
"We're sending Rafael on a four-day media run throughout Brazil, and we've got to book him a hotel," McGregor said at Wednesday's UFC 197 press conference. "I've got to book him a hotel in his own home country. That should tell you all you need to know."
Werdum defended Dos Anjos, saying the fight world has no borders: "I've been all over the world, man," he said. "I've lived for two years in Croatia, one year in Japan, Brazil, Spain, and all those different countries. It's OK, man. Just try to live your life. Why you stay in Brazil, when you live in all different countries you have a good life? You just go, and try to have a good life with your family."
Velasquez enters the fight as the underdog, but as he proved in his 2010 fight against Brock Lesnar, it's a position he's comfortable with.
Lesnar entered the bout as the heavy favorite, but Velasquez emerged victorious despite suffering a shoulder injury early in fight.
The American is confident he can regain his title: "Just to get revenge on somebody that's beaten me, I love it," he said. "It's going to be a war back-and-forth and I'm going to keep pushing forward until I get that win. The pain of losing hurts, but you always got to take the positive from it. There's nothing I can say to make it better, but I can do something. I got this rematch and I can go out there and beat him."
UFC 196 line-up
Heavyweight Championship: Fabricio Werdum v Cain Velasquez
Welterweight: Johny Hendricks v Stephen Thompson
Heavyweight: Roy Nelson v Jared Rosholt
Light Heavyweight: Rafael 'Feijao' Cavalcante v Ovince Saint Preux
Flyweight: Joseph Benavidez v Zach Makovsky
Lightweight: Josh Burkman v KJ Noons
Heavyweight: Derrick Lewis v Damian Grabowski
Welterweight: Mike Pyle v Sean Spencer
Light Heavyweight: Misha Cirkunov v Alex Nicholson
Welterweight: Mickey Gall v Mike Jackson
Featherweight: Artem Lobov v Alex White
Flyweight: Ray Borg v Justin Scoggins
Featherweight: Noad Lahat v Diego Rivas
You can share this story on social media: