UFC 197: Conor McGregor v Rafael dos Anjos confirmed for Vegas showdown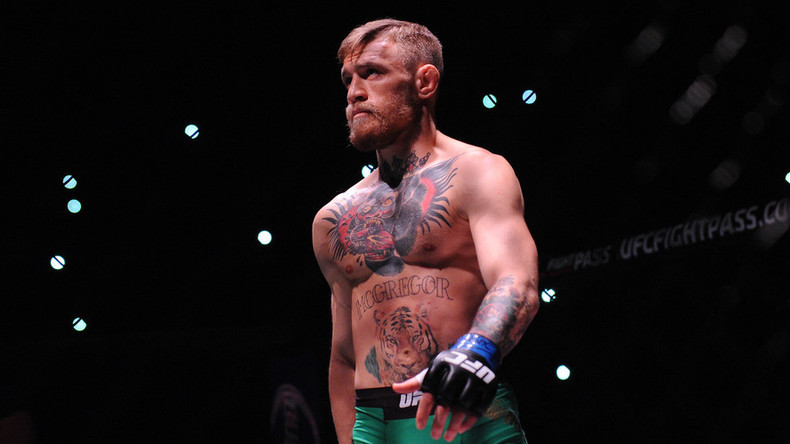 The trash talk started soon after the announcement that featherweight champion Conor McGregor will face Brazilian lightweight champ Rafael dos Anjos at UFC 197 in Las Vegas in March.
McGregor will step up a division in a bid to become the first fighter to hold two belts consecutively in the UFC, and judging by a recent tweet, he seems confident of success.
The Irishman also said that his 'royal roots' would ensure victory againt Dos Anjos.
The fight has been confirmed for March 5, and will take place at the MGM Grand Garden Arena in Las Vegas.
Both fighters are in good shape after recording spectacular victories in their last match-ups. Last time out, McGregor stunned Jose Aldo to win in just 13 seconds, claiming the featherweight title. Dos Anjos was also impressive in his last fight, defeating Donald Cerrone in 66 seconds to defend the lightweight title.
READ MORE: UFC 194: McGregor stuns Aldo in 13 seconds to claim UFC crown
The McGregor-Dos Anjos fight is an intriguing prospect, especially given the apparent bad blood between the two that stems from comments made almost a year ago.
When told at a press conference in March 2015 that Dos Anjos had advised him to stay in the featherweight division, McGregor responded by saying that certain fighters had "spoken out of turn," and that he "was coming to get" Dos Anjos.
McGregor will have the chance at UFC 197 to make good on that promise, and after the announcement of the line-up, he ramped up the rhetoric in a Facebook post showing a photo-shopped picture of Dos Anjos, with an explanation that the delay in announcing the bout was because the Irishman had been "busy counting the take from his last fight."
The Dubliner previously achieved the feat of holding two belts consecutively in the European Cage Warriors competition – where he was champion at both featherweight and lightweight division.
Speaking about the challenge, UFC chief Dana White has previously said that "if anybody can do it [hold two belts], Conor McGregor can."
The UFC 197 bill will also feature Holly Holm versus Miesha Tate for the women's bantamweight title.
You can share this story on social media: