Michel Platini withdraws his candidacy for FIFA presidential elections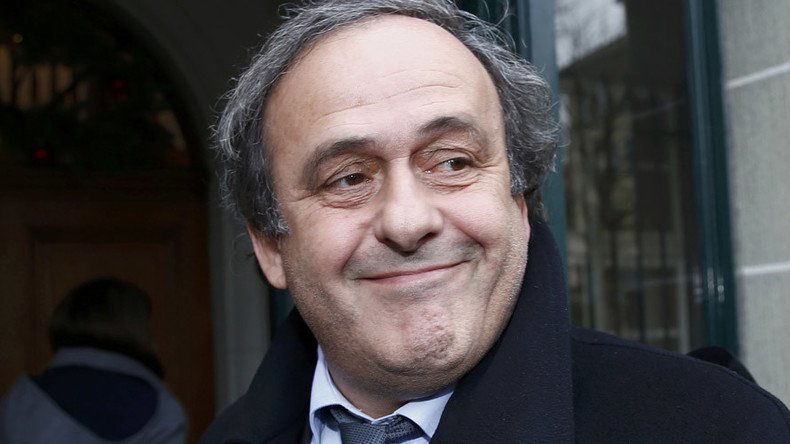 UEFA President Michel Platini has withdrawn his candidacy for FIFA's presidential elections, several weeks after he was banned by FIFA's ethics committee for eight years.
"I will not present myself for the presidency of FIFA. I am withdrawing my candidature. I no longer have the time nor the means to go to the voters, to meet people, to fight against the other candidates," Platini said as cited by AFP.
"In withdrawing, I am dedicating myself to my defense," he added.
On December, 21, Michel Platini, 60, who is a head of UEFA, and suspended FIFA President Sepp Blatter, 79, were banned by FIFA's ethics committee from football-related activities for eight years.
Michel Platini has withdrawn his candidacy for the FIFA presidency & said he remains determined to overturn his 8-year ban #SSFootball

— SuperSport Blitz (@SuperSportBlitz) January 7, 2016
The ban followed the investigation of a 2 million Swiss franc ($2.02 million) payment by FIFA to Platini in 2011. Both Platini and Blatter denied any wrongdoing.
The FIFA corruption scandal erupted in May 2015, when several FIFA top officials were arrested on corruption charges. Further accusations of bribery, fraud and money laundering cases within FIFA encouraged its president Sepp Blatter to resign.
Blatter believes that the scandal was caused by the decision to award the 2022 World Cup to Qatar instead of the US.
"We wanted to go to another superpower [after World Cup 2018 in Russia], the United States. If this came true, I wouldn't be sitting here today," Blatter said at the press conference after the eight-year ban was announced.
Platini who insisted on Blatter's resignation and was regarded as a front runner in the presidential race, was later also suspected of corruption which undermined his position in the campaign.
"I fought as I have always done in my life but I was not given the opportunity to compete this time," Platini said as cited by L'Equipe.
The Extraordinary FIFA Congress will take place in Zurich on February 26, 2016, when the new FIFA president will be elected. Five candidates have been registered: Sheikh Salman bin Ebrahim al-Khalifa, Bahrain; Tokyo Sexwale, South Africa; Gianni Infantino, Switzerland; Jerome Champagne, France and Prince Ali bin al-Hussein, Jordan.
You can share this story on social media: