Louis van Gaal about to fold after United embarrassed at Stoke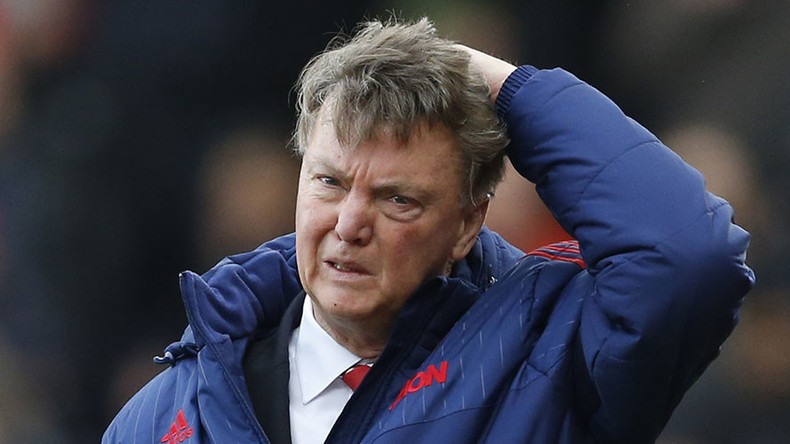 On a cold, windy afternoon at Stoke, the Red Devils had no fire at all. The first half was a fiasco that saw them concede twice. A too-little-too-late fight back came in the second half, and Van Gaal seemed at a loss at how to turn the ship around.
In the buildup to the Stoke game, Louis van Gaal walked out of a press conference in protest against media speculation about his future at United. After Saturday's performance - and this was a case where the performance spoke far more than the 2-0 score - whatever hope United fans held out for a revival under the Dutchman is now gone. The only question is - how long will the United board wait until making a change?
Van Gaal was refreshingly honest about his future, admitting that he needed to speak to the chairman and his staff to evaluate what the next steps should be.
"I can quit by myself but that is something I speak about with Ed Woodward by himself," the United manager said. "I will speak with him first and then with my staff. I need to have a conversation, but I do not need to tell you what I want to say. I am not so interested in public talking."
Read more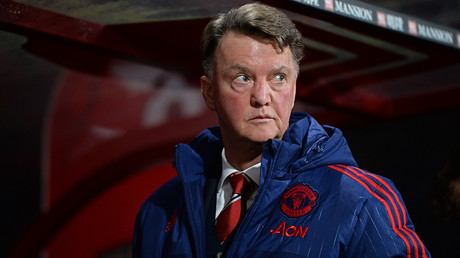 Unfortunately, for United fans hoping for a quick fix, changing the manager is not going to be the silver bullet they are hoping for. Chelsea are a relevant example. A squad chockfull of talent, and certainly better balanced at the start of the season than Manchester United, yet Chelsea have gone backwards to the extent that a 2-2 draw at home to Watford has not caused the embarrassment it would have in previous years.
And Chelsea's problems are identifiable and can be fixed with upto three major signings as demanded by Jose Mourinho at the start of the season. After all, this is the same squad that won the league title by eight points last season. United on the other hand, after a $400-million spent by Van Gaal, are still short of up to half a dozen players to be a genuine title contending force.
Louis van Gaal is still expected to be United manager for the home game against Chelsea on Monday night, but beyond that the future is unclear. A draw is the likely outcome given Chelsea's happy knack of gifting goals to the opposition, but even a win may not be enough to save him.
In November, United fans were contemplating an unlikely title challenge given Chelsea's demise and United's relative security in the top three. Now, they would bite off your hand if guaranteed Champions League qualification was offered before Monday night.
When asked whether he thought he had failed to motivate his players, Van Gaal seemed immune to criticism:
"You can say I have failed if you like, but I don't think it's like that," he said. "I have been doing my best to try and find a solution, but once the players are out on the pitch they have to do it by themselves. I am able to deal with the pressure; the players still have to perform."
By failing to prepare for the Premier League, and by failing to prepare his players, Van Gaal hasn't performed either. The best thing that could happen to United isn't a win - although if matched by a suitably imperious performance then why not - but a humbling defeat at home that forces the board to make the change before the January transfer window opens.