Rousey and McGregor are still UFC's hottest bets for 2016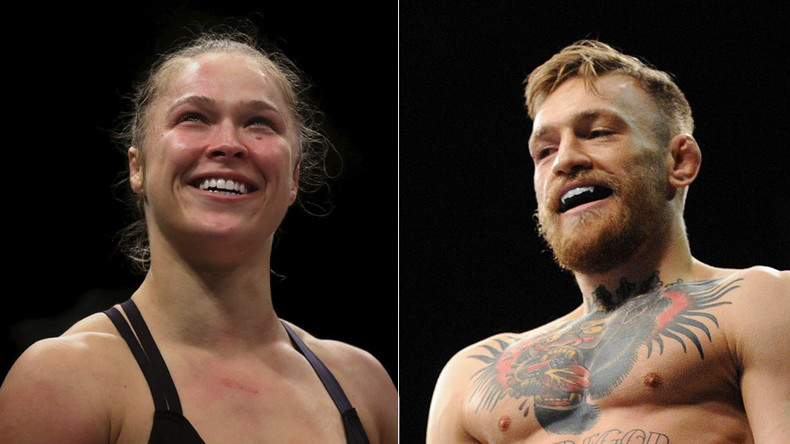 The King and Queen of the Ultimate Fighting Championship: That was a widely held view just a few short weeks ago as Conor McGregor and Ronda Rousey prepared for their next fights.
Rousey was expected to demolish Holly Holm at Ultimate Fighting Championship (UFC) 193, while McGregor told anyone who would listen that he would beat Jose Aldo at UFC 194. Superstardom beckoned for both fighters.
McGregor held up his end of the bargain, knocking out Aldo in 13 seconds to become the unified featherweight champ, but Rousey's defeat against Holm shocked the fighting world.
Fellow fighters and celebrities took great delight in Rousey's misfortune via social media, while the media have waded in too – calling her a one-trick pony. McGregor has suddenly become the biggest star in the sport. So what next?
Before Rousey came on the scene, women's MMA was seen as a novelty but the two-time Olympian changed that.
She won fights and won them well. Before the Holm bout, she had won her last three fights in 64 seconds. Movies and magazine covers were on the horizon. Rousey had the 'it' factor.
The Holm defeat has taken the edge of that somewhat, but victory in the much-touted July rematch at UFC 200 would re-establish Rousey both as a fighter and a brand.
Read more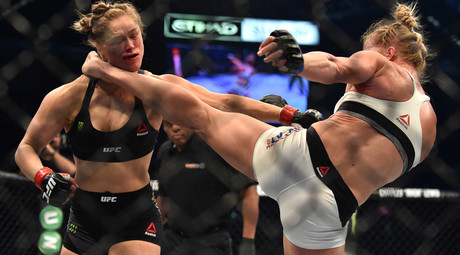 Talk of beating UFC 100's record 1.6 million buys isn't unreasonable for Rousey vs. Holm II – and if the former champion regains her crown she will have the world at her feet once again.
As for McGregor, his fight with Also drew a $10.1 million gate, proof of the Irishman's pulling power as it smashed the $7.2 million he set in July for his UFC 189 fight against Chad Mendes.
He's beaten every fighter people said he couldn't beat and McGregor's not just winning by decision, he's doing it in style.
According to UFC Senior Director of Public Relations Dave Sholler, UFC 194 was on course to be the biggest of the year and possibly of all time, while UFC CEO Lorenzo Fertitta says McGregor will be the first fighter to eclipse the $100 million mark.
McGregor is in the process of negotiating a new contract with the UFC, rumored to be in the region of $20 million a fight.
King McGregor and Queen Rousey are without a doubt the two biggest names in the UFC. They have provided the biggest financial numbers in 2015. When they fight, people watch.
As UFC's most marketable stars, it's no surprise they are the face of EA Sports UFC 2, or that UFC has immediately booked a Rousey-Holm rematch for August despite Holm wanting to fight in between, and Rousey potentially needing other fights under her belt to get back up to speed.
The UFC properly forced its way into the public eye in 2015. If Rousey delivers at UFC200 and McGregor backs up his Aldo win with more success, the sport could finally be set to challenge boxing as the top combat sport in the world.