Honduras, Glasgow Rangers Arnold Peralta shot to death outside shopping mall (GRAPHIC CONTENT)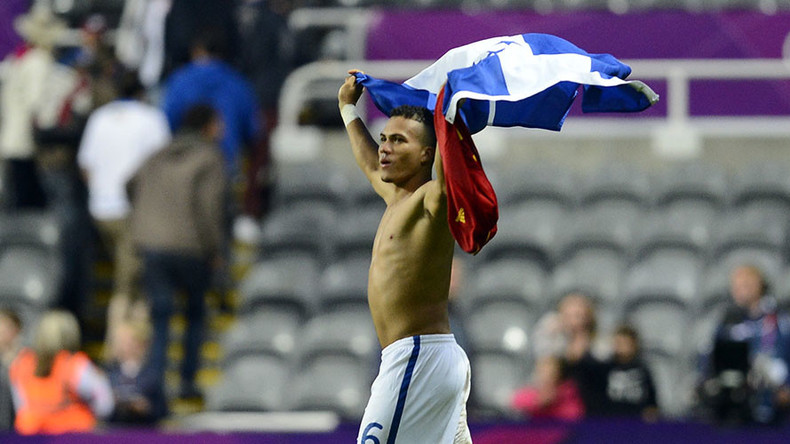 Former Glasgow Rangers midfielder and Honduras international Arnold Peralta has been shot to death outside a shopping mall while on vacation in his homeland.
The 26-year-old was visiting his hometown of La Ceiba following the end of his club duties for the season. He was killed outside the Uniplaza mall.
Local police confirmed Peralta's identity and stated that as yet no suspects have been apprehended.
They also said that the incident happened in the shopping center parking lot, but robbery was being ruled out as a motive as his possessions were not taken.
"We don't have more details about the crime, but we've put up checkpoints in the entrances and exits of the city to be able to carry out the investigation and get the people who did this crime and respond to society's demand," a police spokesman told reporters, cited by Goal.com.
The versatile midfielder had been selected as part of the Honduran national squad for an upcoming international friendly against Cuba next week, where he was in line to win his 30th cap.
Peralta started his career with local club C.D.S Vida, before being snapped up by Scottish giants Glasgow Rangers in 2013.
The gifted wideman was on the club's books for two seasons, helping the Ibrox club to win the Scottish League One in 2013-14.
The star made the decision to return to Honduras in January this year, signing for capital city side Olimpia. His new club was eliminated from the league's semifinal recently by rivals Motagua.
A former national under-20 captain, Peralta also participated for his country in the 2012 Olympic Games in London. He had become a regular feature in Jorge Luis Pinto's senior side, but missed the 2014 World Cup last summer due to a thigh injury.
The footballer's father, Carlos Peralta, told reporters of his disbelief at the news.
''This is terrible. They killed my exemplary son. I can't say more because of the pain I feel," he said.
Tributes for the fallen star have come in thick and fast on social media from former teammates and supporters of the teams he represented.
Honduras is crippled by gang violence and has one of the world's highest homicide rates as a result.