Chelsea's new 60,000-seat Stamford Bridge to cost $800m
Premier League champions Chelsea have made a planning application to redevelop Stamford Bridge, which would see capacity increased to 60,000 at a cost of $800 million (£500 million).
The West London outfit have been exploring options to increase capacity over recent years as the current 41,600 seats does not rival England's other top clubs.
Swiss architects Herzog & de Meuron, who created Bayern Munich's Allianz Arena, have been employed to design the new stadium, and it promises to be an imposing and architecturally modern new home for the London club.
The redevelopment, which will see the removal of the current Chelsea Village complex and the destruction of all four stands, is expected to cost $800m (£500m).
The options for moving to a new site have all been exhausted, with proposals to build at Earls Court, Battersea Power Station and White City not materializing for one reason or another.
Despite Chelsea officials stating in the past that staying at Stamford Bridge was not an option, the U-turn represents a lack of options if the mega-rich club are to increase capacity. Chelsea had wanted to build a new stadium elsewhere to ensure that they could continue to use Stamford Bridge while the new stadium was built.
However, now Chelsea will need to find an alternative home for three seasons while Stamford Bridge is redeveloped.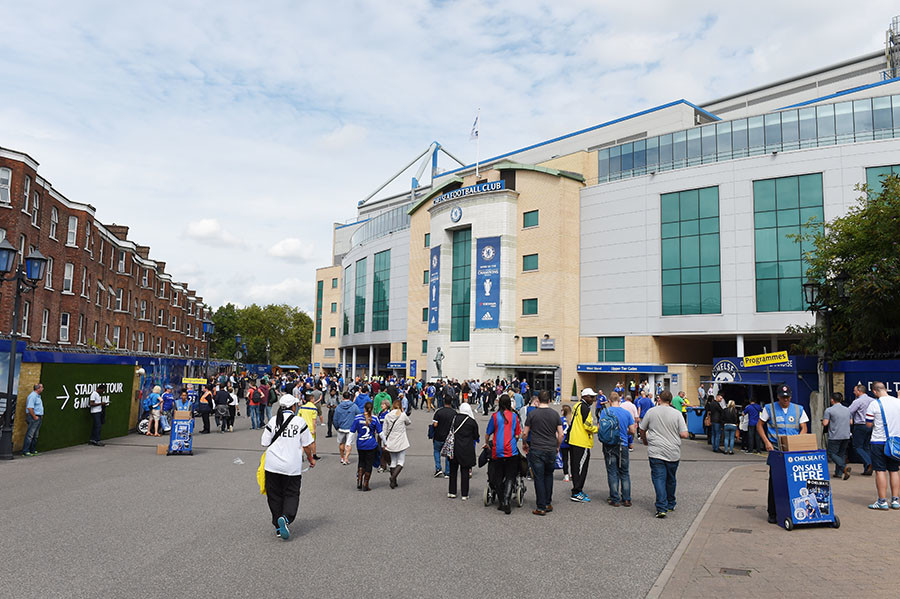 Although they will face the inconvenience of playing away from Stamford Bridge for three years, Chelsea need a modern, high-capacity stadium to generate matchday revenues to rival Europe's biggest clubs such as Manchester United, Real Madrid and Barcelona.
In recent years several Premier League clubs have made moves towards new stadiums to help increase revenues - Arsenal moved into the Emirates stadium in 2006, Tottenham are redeveloping White Hart Lane in a $650m (£400m) project that will require them to play away from their home stadium for a full year, Liverpool are in discussions to redevelop Anfield, and West Ham are moving into the Olympic Stadium next season.
Chelsea will not receive a public subsidy like Tottenham or a tax-funded stadium like West Ham, and therefore will need to ensure they are able to comply with UEFA's financial fair play requirements while the stadium is built. They can be expected to create multiple sponsorship opportunities and partnerships to ensure that the costs of the new stadium are met. Increased revenues will also help considerably in paying down the construction costs.
Over recent years London rivals Arsenal were forced to cut their transfer spend for a number of seasons after moving from Highbury to the Emirates Stadium until they were able to complete repayments for their new home. Tottenham, who are also expanding White Hart Lane, and West Ham, who are moving into the Olympic Stadium next month, have both relied on public money to help fund their projects.
Chelsea are expected to play their home games at Wembley from 2017/18 for three years while the new stadium is being built. Tottenham are also exploring the option to use Wembley in 2017/18, but with Chelsea looking to secure a three-year deal, their offer is more likely to succeed.