Zenit football club could be accompanied by Russian policemen to Belgium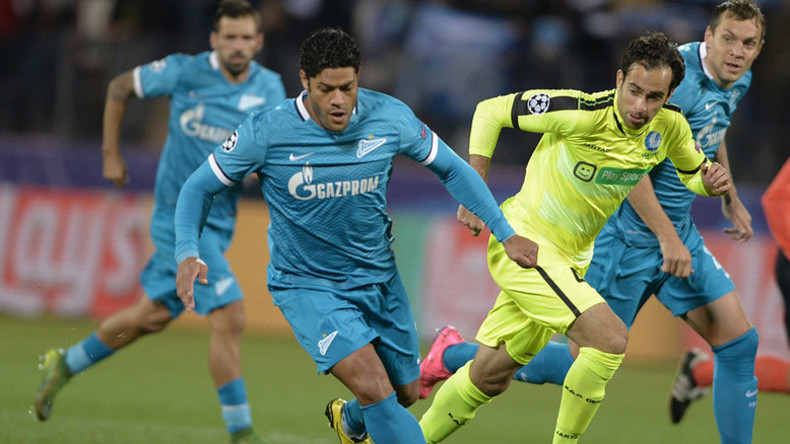 St. Petersburg's football club, Zenit, is working on sending local policemen to escort the Russian team on their away trip to KAA Gent on December 9 – in order to ensure their security.
Zenit is expected to bring 1,500 fans to Ghent, Belgium for next week's UEFA Champions League game.
Zenit is at the top of Group H in the Champions League with five wins out of five, and has qualified for the next round with two games to spare. Gent is second in the group and need a win to ensure qualification. The other two teams are Valencia and Lyon – Valencia can still progress if they beat Lyon and Gent fail to win.
Read more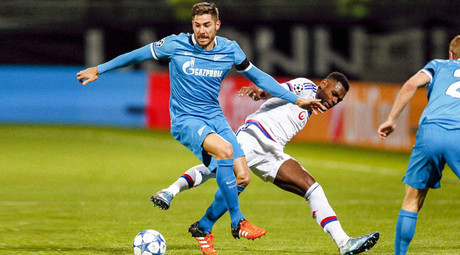 Last week Ghent's mayor, Daniel Termont, had said he would ban Russian fans from attending the match in order to prevent potential clashes with the local Turkish diaspora in light of strained Russia-Turkey relations. However, due to pressure from Zenit and UEFA, Ghent later retracted this sanction and fans are now allowed to travel to the game.
Relations between Russia and Turkey have been strained politically since Turkey shot down a Russian plane on November 24. Turkey alleges that the plane had traveled into Turkish airspace near the Syrian border and not responded to warnings to turn back, while the Russian Defense Ministry says that the plane was flying over Syrian territory and had never violated Turkey's airspace. One of the surviving pilots has said that no warning was received.
Russia has imposed a series of punitive economic sanctions on Turkey in response, such as a provisional ban on employing Turkish citizens in Russia from January 1, and suspending visa-free traveling between the two countries. Several Russian football clubs also cancelled planned winter camps in Turkey after the Russian Sports Ministry instructed them to pull out.
However, the situation has not devolved into discord amongst Turkish and Russian citizens around the world, and Turkish migrants are unlikely to pose a threat to traveling Russian fans considering that it was a Russian plane shot down by Turkish military and not vice versa. Initially there was little expectation of unrest, but the public comments made by Ghent's mayor on the issue have made the situation more tense.
Zenit had previously asked UEFA to ensure that Ghent provided adequate police support and protection for visiting fans and players to ensure their safety and to prevent any incidents.
However, given the nature of the situation, Zenit feels they need extra protection for their players and are working with the Interior Ministry to ensure they can send their own policemen along.