Toronto goaltender gets teary after record-making NHL debut (VIDEO)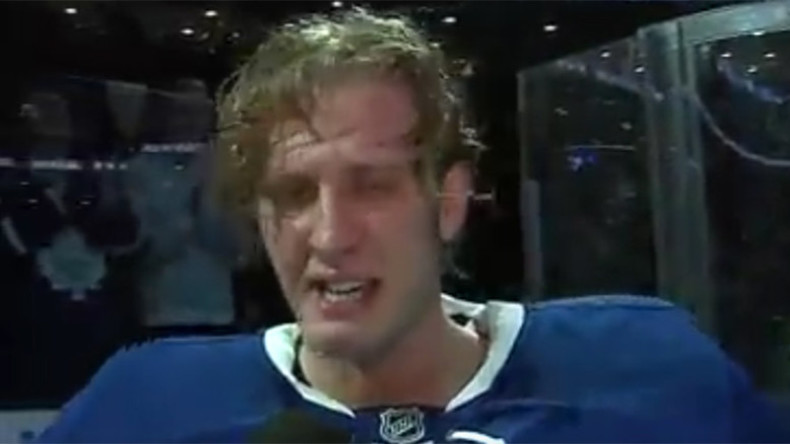 Garret Sparks entered the Maple Leafs record books yesterday with a shutout on his NHL debut. When told about his achievement, the young goalie became teary.
Sparks, 22, made 24 saves on his NHL debut against the Edmonton Oilers in the 3-0 win on Monday night. Prior to this, the keeper was playing in the American Hockey League this year for the Toronto Marlies, before he got called up due to an injury to James Reimer.
This season Sparks is 8-2-1 with a .938 save percentage, a 1.90 goal-against average and two shutouts in 11 AHL games.
In his post-match comments to NHL.com, Sparks credited his team for helping him achieve the shutout. He also thanked his parents and the sacrifices they made to help him in his career.