NFL's Highest Paid Players in 2015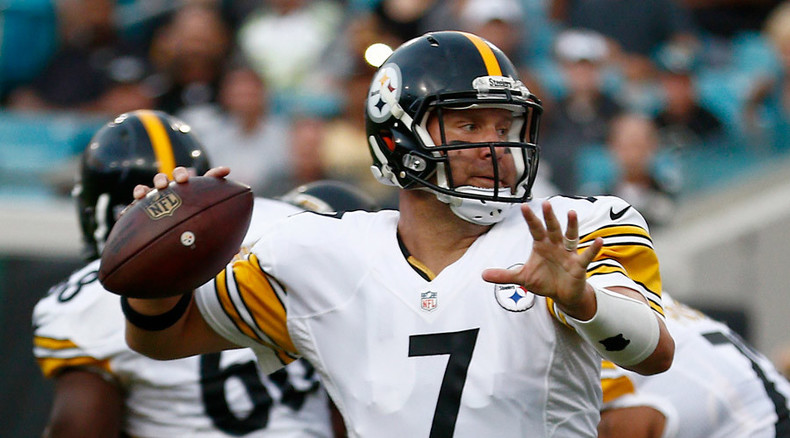 Despite measures to keep them down, National Football League player salaries are huge. Star players such as Peyton Manning and Ben Roethlisberger are paid millions upon millions a year to play football. Let's take a look at the biggest earners.
The NFL seems to have unlimited potential to expand and grow beyond its current fan base, which is already massive and getting larger every year. As a result, TV ratings have only gone up. More and more people have been watching football, and the NFL is aiming to expand its reach beyond the US into Europe and Asia in the next few years.
Consequently, NFL officials have recently signed bigger and better TV network contracts with Fox, ESPN and CBS worth $5 billion a year. This, in turn, gives the teams more revenue – approximately $39 million more per team. Each of the 32 teams earns an average of $76 million a year, of which a proportion, of course, goes to the players. The valuation for an average team is $2 billion, while the Dallas Cowboys, the league's most valuable, is worth $4 billion. Their total combined revenue is $620 million.
And how much of this goes to top players? Below is a list of this year's highest earning NFL stars.

#1 Ben Roethlisberger – $48.9 million
#2 Ndamukong Suh – $38.6 million
#3 Carson Palmer – $29 million
#4 J.J. Watt – $27.9 million
#5 Peyton Manning – $27 million
#6 Gerald McCoy – $26.7 million
#7 Eli Manning – $23.7 million
#8 Andy Dalton – $23.3 million
#9 LeSean McCoy – $22.1 million
#10a Tony Romo – $22 million
#10b Drew Bees – $22 million
#12 Tyron Smith – $21.4 million
#13 Alex Smith – $19.6 million
#14 Devin McCourty – $19.3 million
#15 Aaron Rodgers – $19.1 million
Source: Forbes.
The NFL pulled in 202 million unique viewers during last year's season. It was the number one show on US television networks through the entire course of its 17 week season. Of US homes that own televisions, 80 percent watched at least part of an NFL game at some point last season. With the sport only set to grow in the next 10 years or so, the NFL is aiming for yearly revenues of $25 billion by 2027. NFL football is a sport on the rise, which will only make its star performers richer and richer.