Uncovered: The war on Iraq
Published time: 11 May, 2012 05:30
Edited time: 12 May, 2012 10:04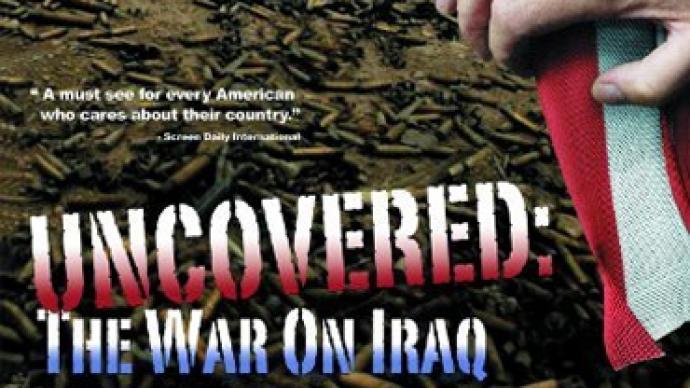 ­In his documentary feature, Uncovered: the War on Iraq, filmmaker Robert Greenwald chronicles the Bush Administration's determined quest to invade Iraq following the events of September 11, 2001. The film deconstructs the administration's case for war through interviews with US intelligence and defense officials, foreign service experts, and UN weapons inspectors, including a former CIA director, a former ambassador to Saudi Arabia and even President Bush's Secretary of the Army. Their analyses and conclusions are sobering, and often disturbing, regardless of one's political affiliations.

This is an important film documenting exactly how the Bush administration hoodwinked the American people into supporting an unnecessary war – a war that has claimed tens of thousands of lives, and continues today.

Directed by Robert Greenwald;

Produced by Robert Greenwald, Kathryn McArdle, Philippe Diaz, Devin Smith
Due to copyright restrictions, this video can only be viewed on RT's live feed. Time of broadcast is available on RT's schedule page.