Nuclear tests: A neverending legacy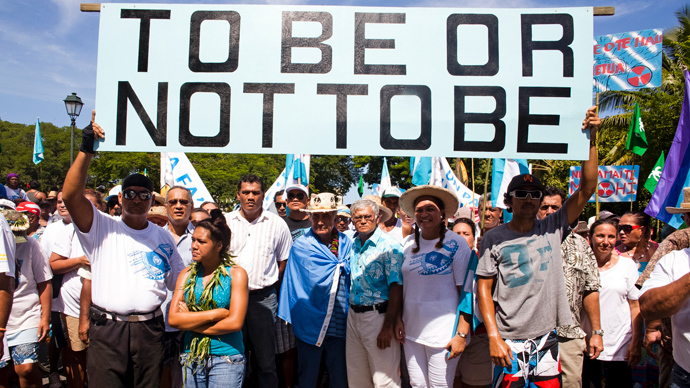 Between 1966 and 1996, 193 nuclear tests were carried out in the Moruroa and Fangataufa atolls of Polynesia. Last January, Polynesian senator R. Tuhejava demanded that the two atolls be given back by the military, and returned as residential islands as part of an agreement with the French government 50 years ago. The resulting residue of compounds like plutonium, cesium and strontium from testing has left many atolls dangerously contaminated. What is the effect on the surrounding areas and their inhabitants?
We visit these ravaged islands and speak to the worried inhabitants. We hear the not-so-reassuring claims of the military carrying out these tests, and we see the stuttering rehabilitation processes of these islands.
Due to copyright restrictions, this video can only be viewed on RT's live feed. Time of broadcast is available on RT's schedule page