The Midas Effect
Published time: 7 Dec, 2012 05:30
Edited time: 10 Dec, 2012 09:16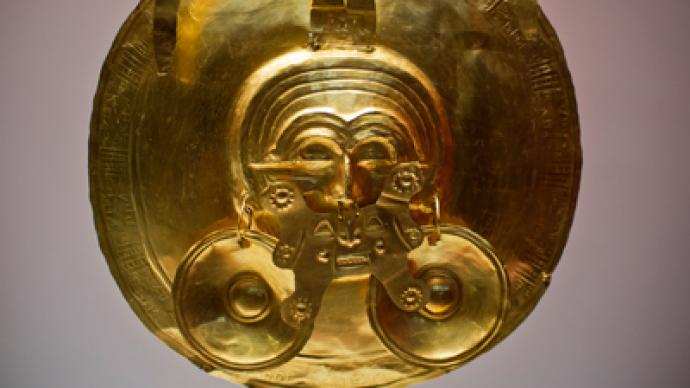 ­When the Spanish conquistadors reached Colombia in the 16th century, they thought they had found the mythical El Dorado.  In amazement, they watched a ritual at Lake Guatavita, near modern day Bogota, in which the leader of the Muiscas, naked and coated with gold dust, threw enormous amounts of gold into the water as an offering to the gods.
Five centuries later, with gold prices skyrocketing due to the global economic crisis, this time multinational companies are searching Colombia for the new El Dorado. And they are not alone. Guerrillas, paramilitaries, and drug cartels are all claiming a share of the legendary gold deposits.
Gold rush fever, along with cocaine, fuels the civil war which has been raging in the country for over 40 years. It is an invisible form of collateral damage inflicted by the economic turbulence engulfing the planet.
Due to copyright restrictions, this video can only be viewed on RT's live feed. Time of broadcast is available on RT's schedule page.