Falsos Positivos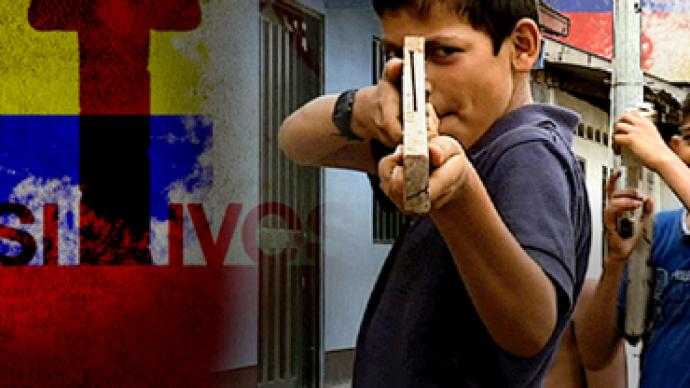 ­Written by Dado Carillo; directed by Simone Bruno, Dado Carillo; produced by Francesco Malatesta
The "Falsos Positivos" scandal exploded in October 2008, revealing how and why ranks of the Colombian Army were killing innocent civilians. Lured by money prizes given through President Uribe's policy "Seguridad Democratica", the Colombian Army dressed the corpses in rebel military fatigues in order to claim rewards for participating in the government's fight against FARC guerrillas. Falsos Positivos follows two families as they retrieve the bodies of their loved ones, the victims of this scandal.
Interviews with witnesses, activists, a former army general and political analysts including Noam Chomsky, bring to light the context behind the methods used and US government's knowledge of this harrowing campaign.
Due to copyright restrictions, this video can only be viewed on RT's live feed. Time of broadcast is available on RT's schedule page.