Dive!
Published time: 13 Jul, 2012 05:30
Edited time: 16 Jul, 2012 10:15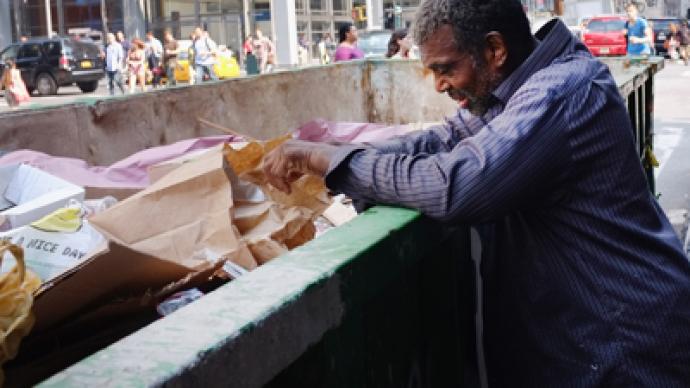 ­Every year in America, 43 billion kg of food is thrown away.
This multi award-winning film follows filmmaker Jeremy Seifert and friends as they dumpster-dive in the back alleys of Los Angeles' supermarkets. In the process, they salvage thousands of dollars worth of good, edible food and take on some America's biggest supermarkets. The result is an inspiring documentary that is equal parts entertainment, guerilla journalism and a call to action.
Directed and produced by Jeremy Seifert
­Due to copyright restrictions, this video can only be viewed on RT's live feed. Time of broadcast is available on RT's schedule page.