Charity, Diplomacy & Business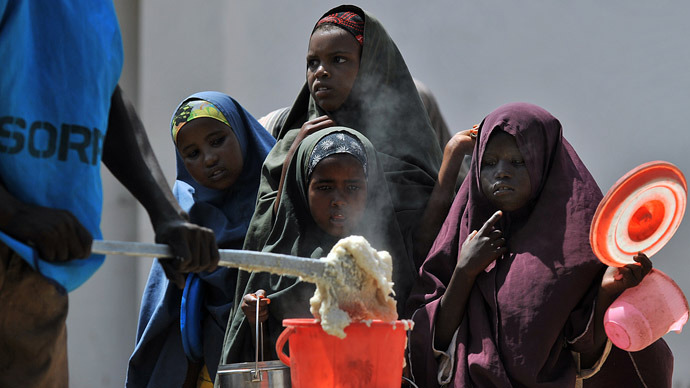 In July 2011, a great wave of famine ravages the Horn of Africa. Over 13 million people are threatened with starvation. Somalia, Kenya and Ethiopia are in the center of a terrible humanitarian crisis and the United Nations plead with the international community for immediate food aid for the affected regions.
Once again, starvation spreads death through Africa. For decades now, our screens are being inundated with images of emaciated Africans and always, the so called developed countries are sending help. But, what is done incorrectly and the Black Continent is still starving? "Charity, Diplomacy and Business" is filmed on location in Kenya and the United States, the two ends of this humanitarian thread, and it investigates into the not so altruistic aspects of a system that traps the poor states of Africa in a vicious circle of dependency and hunger.

Due to copyright restrictions, this video can only be viewed on RT's live feed. Time of broadcast is available on RT's schedule page