Baghdad Taxi
Published time: 21 Mar, 2013 12:24
Edited time: 24 Mar, 2013 13:55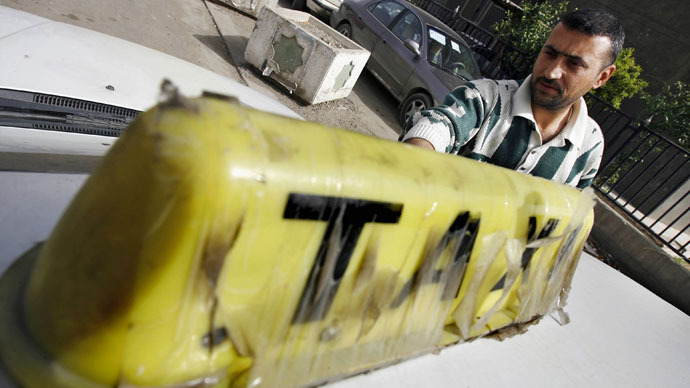 A few months after the withdrawal of US troops from Iraq, a filmmaker decided to cross the country in a taxi. From the far north to extreme south, he passed through the cities that featured heavily in Iraq's dramatic recent history: Erbil, Sulaymaniyah, Kirkuk, Mosul, Tikrit, Fallujah, Baghdad, Babylon, Karbala, Al Fao and Basra. It was a long and dangerous trip through a war-ravaged landscape.

At every step of the journey, passengers from all walks of life and various religious communities board the taxi and talk about what life is like in Iraq today. As they share their daily lives, revealing their hopes and fears, a clear picture of post-invasion Iraq emerges.
Due to copyright restrictions, this video can only be viewed on RT's live feed. Time of broadcast is available on RT's schedule page.