American autumn: An Occudoc
Published time: 4 Feb, 2013 05:30
Edited time: 11 Feb, 2013 19:01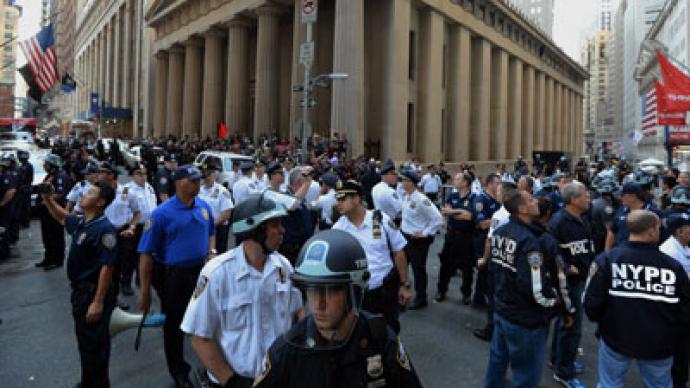 ­The first feature length documentary on the Occupy movement, this film not only offers answers for those who continue to ask: "what does the occupy movement stand for? What are our demands?" – it offers a challenge and an invitation to engage with the movement.
A year after the birth of the Occupy Wall Street movement in New York City, writer, director and producer Dennis Trainor, Jr. has made a full-length feature documentary capturing the fervor and passion that spread through the nation in fall 2011, fueled a street revolution and introduced the concept of "the 99%" to define the corporate greed that has crippled the US. American Autumn lets the protestors and organizers tell in their own words why they joined the protests and what they hoped to accomplish.
­Narrated by Trainor, the documentary features speeches and interviews from filmmaker Michael Moore, Dr. Cornel West (Princeton University), comic/author/activist Lee Camp, journalists Nathan Schneider (Harper's, The Nation) and Naomi Klein (The Nation) and more.

­Due to copyright restrictions, this video can only be viewed on RT's live feed. Time of broadcast is available on RT's schedule page.