Abu Jamil street. Part 2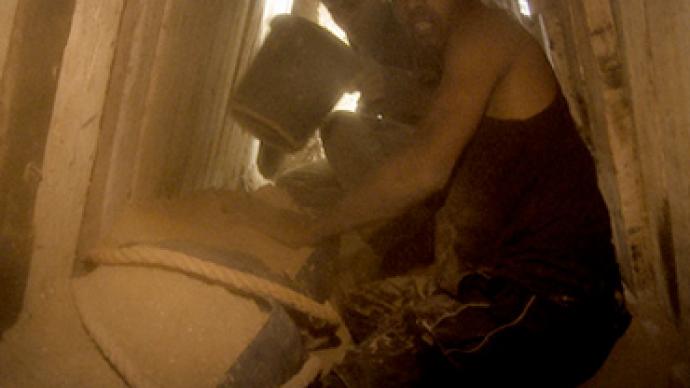 ­A Playprod & LCP Assemblée nationale's production.
A film directed by Alexis Monchovet & Stéphane Marchetti
In Rafah, on the southern edge of Gaza, Abu Jamil street is the last road before the Egyptian border. The street is the starting point for all the smuggling tunnels.
The lives of four people – Abu Sleeman, owner of a tunnel bombarded in January 2009, his laborers Mouneer and Sameer, and their neighbor Hiyad Kesht – intertwine in a neighborhood under high tension.
"Abu Jamil Street" is a journey into the clandestine daily life of Rafah's tunnel.