TTIP - Business without limits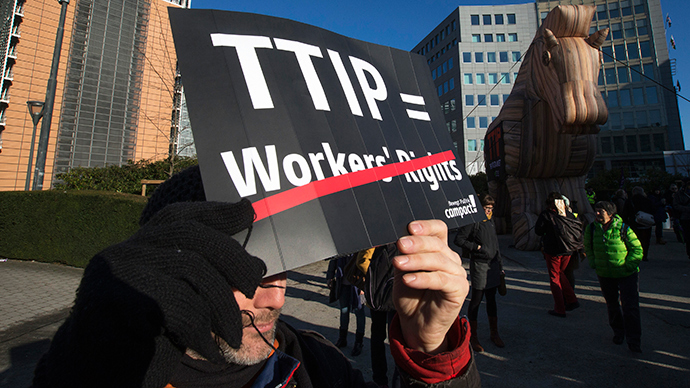 Since the EU and USA have been involved in secret negotiations regarding a free trade agreement, criticism of the project has not ceased. The citizens and their elected representatives in the EU parliament feel deprived of their democratic rights. It is feared that in order to come to a deal with the Americans, the EU Commission might sacrifice important regulations and consumer rights in the name of free trade. But where do the differences actually lie between Europe and the United States? Are US citizens really less protected against the interests of large corporations than Europeans? What is the situation regarding GM food and how about data protection? 'TTIP - Business Without Limits' looks for answers to these fascinating questions.
Due to copyright restrictions, this video can only be viewed on RT's live feed. Time of broadcast is available on RT's schedule page.