USA: The forgotten Veterans
Published time: 24 Sep, 2014 08:23
Edited time: 22 Dec, 2014 08:14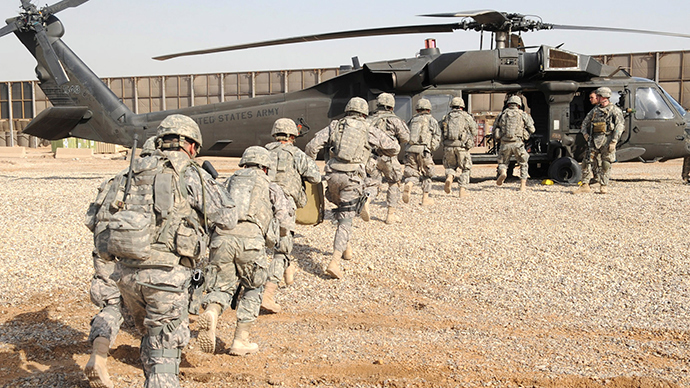 In 2003, the United States declared war on terror. But it was not only the American army that left for combat. Private security, engineering and energy companies recruited thousands of Americans who were motivated not just by the money but also by the idea of supporting their country.
John Woodson lost an eye and a leg when a bomb exploded. Andrea Johnson suffered severe brain injury as a result of rocket fire. Mary Southerland endured sexual harassment by her colleagues. David Guthrie, a lorry driver, was the target of machine gun fire.
These are just 4 cases among the thousands of employees who risked their lives in Iraq through patriotism. Duped by their employers, insurance companies and country, today these men and women feel they have been abandoned.
Due to copyright restrictions, this video can only be viewed on RT's live feed. Time of broadcast is available on RT's schedule page