Opposition leader suggests going back to 1917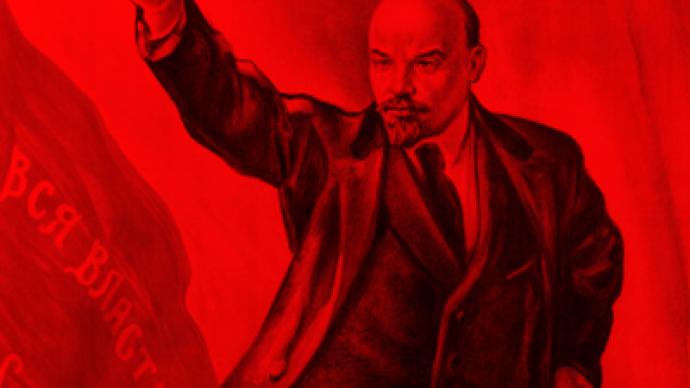 Russia should continue the reforms started in 1917 and form a Constituent Assembly similar to that elected shortly after the October Revolution, suggests Grigory Yavlinsky, the founder and former leader of the Democratic Party Yabloko.
In his article published on Yabloko's official website, the politician fiercely criticizes Russia's current political regime, which has prompted a deep "split between the power and people". Policies that have been pursued since the collapse of the USSR have failed to result in the creation of a modern state, and people are distancing themselves from politics."People do not trust the state and are not interested in it; they are afraid of the sate and expect nothing good from it…The people do not want to improve the state, as they have been convinced that they cannot change anything and, generally speaking, mean nothing to the state," he writes. While some escape from reality through drugs, alcohol, crime or simply spending time on the Internet, many also consider emigrating from Russia, Yavlinsky says. All this is a result of "shock reforms", corruption, "outrage" at law enforcement agencies and leadership's disregard for people's interests and rights.The opposition leader believes that if things stay as they are and the political system does not change, Russia may even cease to exist as a state. The article author claims that "political, social and legal misbalance" may eventually lead to events that would be a lot more dramatic than those of 1991, which put an end to the Soviet Union.Having illustrated quite a gloomy perspective, Yavlinsky also suggested a solution which, he believes, lies in historic experience dating back to 1917. "It is necessary to continue and complete the political transformation that was launched in the spring of 1917 and interrupted by the [Bolshevik Revolution]," he says. "And that is a Constituent Assembly (in the form of a Constitutional Assembly, as provided for by the Russian Constitution) that could be able to restore true Russian statehood." The politician underlined the task is to make everyone feel like part of the process either by direct participation in the reformation or through legitimate representatives, different from those "imaginary" ones meeting at the State Duma. Yavlinsky admits that forming a Constituent Assembly will be neither easy nor quick and would require a lot of discussions and "a large-scale" process of rethinking of Russia's geopolitical role and its place in the world arena. After Russian Czar Nicholas II abdicated following the February Revolution of 1917, almost everyone laid their hopes with the Constituent Assembly, which would draft and adopt a constitution and lay the foundation for democratic rule. "It was a chance for a peaceful political transformation, and a chance to avoid the civil war…a chance to make key decisions…using democratic mechanisms," Yavlinsky recalls.The election was held shortly after the October Revolution in 1917 with social-revolutionaries getting the majority of seats and the Bolsheviks coming in second with 175 seats out of 721. The assembly met only several hours before being dismissed in January 1918.
You can share this story on social media: