Russian intelligence officer accused of high treason over US spy scandal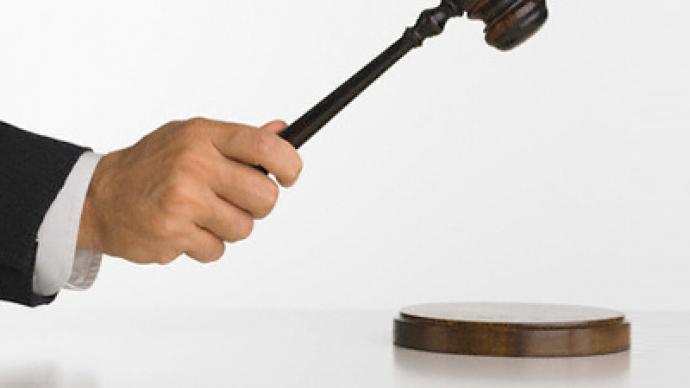 The Federal Security Service (FSB) has concluded investigating the case of ex-Colonel Aleksandr Poteyev, responsible for the exposure of Russian sleeper agents in the US last summer. He is accused of high treason and desertion.
"The investigative department of the Federal Security Service completed the investigation of the criminal case on charges of state treason and desertion brought against Russian citizen Aleksandr Poteyev," the FSB's press service told Itar-Tass.The case against the former Foreign Intelligence Service (SVR) officer was submitted to court to be heard in absentia. "After the chief military prosecutor's office brought an indictment, the criminal case was handed over to the Moscow District Military Court on April 21 for a trial procedure," the FSB's press service said.The former SVR colonel was in charge of co-ordinating illegal spy operations in the US. According to the media, Poteyev fled to the United States and tipped the American authorities off about Russian sleeper agents working in the country.If found guilty, Poteyev may face up to 20 years behind bars. On June 27, 2010, ten alleged Russian spies were arrested in the US. Eight of them were detained on suspicion of carrying out long-term assignments for the Russian government, and two others for allegedly taking part in the same intelligence gathering operation. One more suspect was caught in Cyprus, but later disappeared after being released on bail.Most of the agents had been working and living in the US for years and had families in America. Following the spy scandal and days of negotiations, Moscow and Washington conducted the biggest prisoner exchange since the end of the Cold War. On July 9, the ten alleged spies were traded for four agents who were serving long-term sentences in Russian prisons. The ten Russian agents were welcomed at home like true heroes. In October last year, President Dmitry Medvedev gave the highest state awards to the agents expelled from the US. Not much is known about the agents' current activities. However, one of them – Anna Chapman – has been at the center of attention ever since the spy scandal. Dubbed in the media "the femme fatale" of the case, the 29-year-old is now starring on TV as presenter of the program "Secrets of the World with Anna Chapman". The ambitious lady is also considering a career in politics. In December last year, she became one of several newly-elected leaders of the ruling United Russia party's Young Guard (Molodaya Gvardiya) and is now eyeing a seat in the State Duma.
You can share this story on social media: