Deputy weighs use of vigilante "Black Hawks" against militants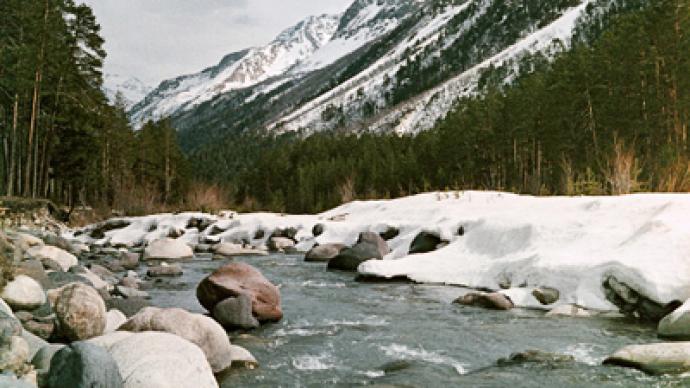 Law enforcement agencies should not pursue the new Black Hawks movement, which combats militants in the North Caucasus, Aleksandr Torshin, a member of the Federation Council believes.
Torshin, a member of the National Anti-Terrorist Committee and First Deputy Speaker of the Russian parliament's upper house, believes that a group of vigilantes has launched "a civil war" against underground militants.The emergence of a new force that promises to combat armed groups of outlaws using their methods may escalate the conflict in the region, he told Interfax on Friday. Lately, there has been an outbreak of violence by armed groups of outlaws in the North Caucasus. On February 18, in the Republic of Kabardino-Balkaria, unidentified men opened fire on a minivan carrying tourists from Moscow. Three people, including a woman, were killed and two others were wounded. This incident preceded a string of attacks on buildings housing law enforcement agencies in the republic's capital, Nalchik.On Monday, REN TV aired an interview with a masked man believed to be the leader of the anti-Wahhabi Black Hawks movement. He said that ordinary people in Kabardino-Balkaria have joined their efforts in conveying an armed response to "that bearded evil who won't let this republic live in peace." He also stressed that those thugs could not justify their actions through religious war because no one "enslaved them here."Torshin believes the Black Hawks could be helpful in fighting extremist cells in the republic. At least, they could be used as a good source of information. The question is, however, if the new movement, and many locals, trust police. The deputy himself said that despite being a real force, the Black Hawks movement already have conflicts with the law enforcement system because their "lynch law" tactics. At the same time, Torshin asked why police officers are quick to punish the Black Hawks while "doing nothing to stop those bearded men." These underground cells exert "a harsh Islamist order, which has nothing in common with European values," Torshin said, explaining the appearance of Black Hawks in Kabardino-Balkaria. This anti-Wahhabi movement mainly consists of young people who seek civilized laws rather than radical Islamic rules, he added.Kabardino-Balkaria is a secular republic, Torshin noted. People will resist those who try to impose their order, religious views or charge others "a fee for jihad." According to the deputy, thugs there live in small villages and towns rather than in a forest or the mountains. People know each other in the Caucasus, but law enforcement agencies in the republic are poorly coordinated and can only defend themselves at best, he noted. No major incidents involving the Black Hawks have been reported so far, apart from some grenades thrown into the backyards of alleged insurgents' houses. Although representatives of the anti-Wahhabi movement have appeared on the internet frequently over the recent weeks, they are unlikely to carry out all their threats, Torshin said. "I do not believe they will eliminate the children of Wahhabies, but they could get to the militants themselves," he noted.Violence by militants has been on the rise in Kabardino-Balkaria over the last year. As the law enforcement agencies cannot cope with the situation, Torshin warned that the emergence of such a movement has become a serious warning to authorities.
You can share this story on social media: