Saakashvili's mental condition "severe" – Georgian opposition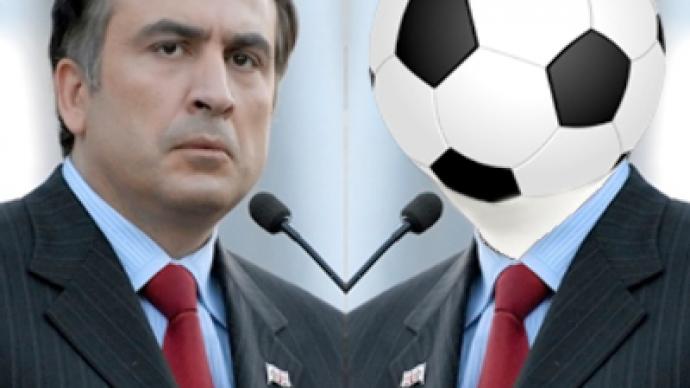 While the desperate Georgian opposition was cordoning off the center of the capital Tbilisi in protest, President Mikhail Saakashvili was unofficially attending the Champions League final in Rome.
The leader of the Georgian opposition Eka Beselia insists that Saakashvili's trip once again demonstrated the president's irresponsibility and inadequacy.
"His mental condition is even more severe than we had anticipated," said Eka Beselia. "This means the country lacks a president simply because Saakashvili is only thinking about his personal wellbeing," she added.
Meanwhile, the administration of the Georgian president has announced the day before that Saakashvili planned meetings with Italy's officials within the framework of his unofficial visit to the European country. Whether president Saakashvili attended the Champions League final has neither been confirmed nor disproved.
For over two months Georgian opposition parties have been conducting round-the-clock mass protests in the center of Tbilisi with only one demand: Saakashvili's immediate resignation.
Georgian authorities reject the very existence of the systemic political crisis in the country, demanding the opposition concentrate on discussions of constitutional reforms.
On Tuesday opposition activists decided to employ more direct action. Several thousand demonstrators temporarily blocked the country's main railway and threatened to do the same with airports and highways.
"This current phase we marked with blocking a railroad. If the authorities do not react accordingly we will proceed to the airports. If the new measures do not bring satisfactory results, the situation has all the chances to become uncontrollable," warned Beselia.
On Tuesday, approximately 50,000 people turned up at Tbilisi's Dinamo stadium for a "civil protest parade".
Patriarch Ilia II of Georgia has called on Georgian authorities to conduct special elections and hold talks with the opposition.
You can share this story on social media: