Policy Forum in Yaroslavl to offer new model of globalization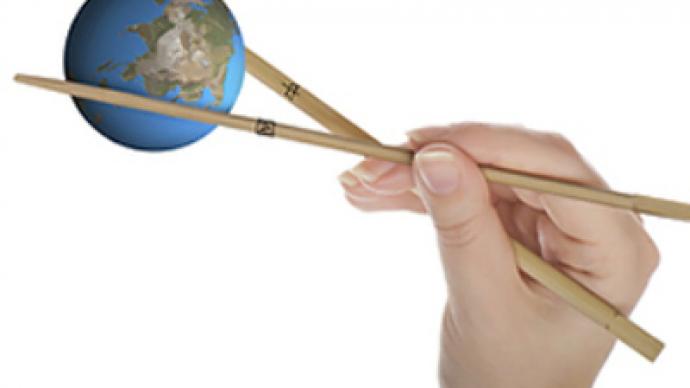 Global Policy Forum "The Modern State: Standards of Democracy and Criteria of Efficiency" is capable of proposing a new globalization model, the organizers have said.
The event will be held in the city of Yaroslavl on September 9-10 under the patronage of Russian President Dmitry Medvedev.
The forum will be attended by about 450 Russian and foreign public figures and politicians, including Italian Prime Minister Silvio Berlusconi, South Korean President Lee Myung-bak and former Japanese Prime Minister Yukio Hatoyama.
Participants of the forum in the old Russian city will try to look new approaches for globalization. A new globalization model may be one of the main results of the gathering, Valery Fadeev, the director of the Institute of Public Projects, said at a news conference at Interfax on Tuesday.
This model could be of interest to major powers and small countries, Fadeev believes. Russia will be able to serve as an example to other countries in this process if it proves successful in its policy of modernization, the analyst said. He added that states that were once called "developing countries" have shown a keen interest in the forum.
"Russia is perhaps the only major power that can bring up the issue of changing the globalization model," agrees Iosif Diskin, the academic chief of the All-Russia Public Opinion Research Center (VTsIOM).
"The previous globalization model, which presumed that anything that is good for Chase Manhattan Bank is good in a global world, does not work any more," he was quoted by Interfax as saying. Some countries made it clear that they would like Russia to propose a new vision of globalization, he said.
Russia may put forward "the initiative of alternative conception of globalization" because it has successful experience in solving "such difficult problems for the West as civilization and confessional dialogue," believes director of the Effective Politics Foundation Gleb Pavlovsky.
Pavlovsky was quoted by Izvestia daily as saying that "the integration of Muslim people and Islam in Russia" attracts the attention of Western countries. "Many problems that Moscow manages to solve and that seem to be natural in Russia provoke surprise in prosperous Europe which is not able to overcome them," he stressed.
Sergey Borisov, RT
You can share this story on social media: