Judge rejects request to close Viktor Bout case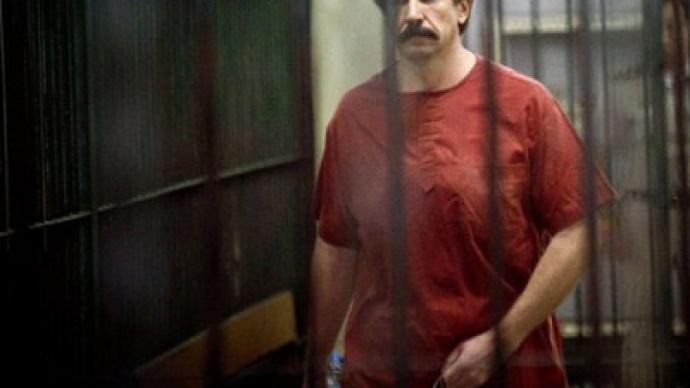 A Manhattan judge has dismissed an appeal filed by lawyers of the alleged Russian arms dealer Viktor Bout, which requested that the case against him be dropped on the grounds that the US has no jurisdiction over the matter.
In May, Bout's attorney Albert Dayan asked the court to dismiss charges against him, stating that the US government has no extraterritorial jurisdiction; and therefore cannot consider criminal offenses that took place outside of the US. However, Judge Shira Scheindlin ruled on Monday that the process will continue. Although the defendant's alleged actions had no direct connection with the United States, they might have peripherally harmed US citizens and interests. Viktor Bout was well aware of what he was doing, the federal judge maintains.   The defense insists that Thai authorities faced strong political pressure from Washington when taking the decision to extradite Bout. Lawyers also said that their client's right to a lawful and unbiased trial had been violated. On June 22, U.S. Attorney for the Southern District of New York Preet Bharara sent the court an expert conclusion. It said that the defense's request should be rejected citing a lack of grounds.  Prosecutors claim that Viktor Bout agreed to smuggle arms to Columbian militants from the FARC organization knowing full well that they would be used to kill both citizens and official representatives from the United States and Columbia. The defendant has denied all the allegations. If found guilty, he could face life imprisonment.Viktor Bout, 44, is currently being held in Metropolitan Correction Facility in New York. His trail is scheduled for October 21. Prior to that date, though, yet another pre-trial hearing will be held.Earlier, at the defense's request, the court ruled that prosecutors should refrain from calling him the "Merchant of Death" as he was commonly referred to in the media. Lawyer Dayan said that the nickname used in the indictment was provocative and had nothing to do with the charges brought against Viktor Bout. He was arrested in Bangkok in March 2008 in a sting operation orchestrated by American law-enforcement agencies, after having been on Interpol's most wanted list for years. Following a long legal battle, Thai authorities extradited him to the United States in November 2010.