Russia's vital facilities vulnerable to terrorist attacks – prosecutor general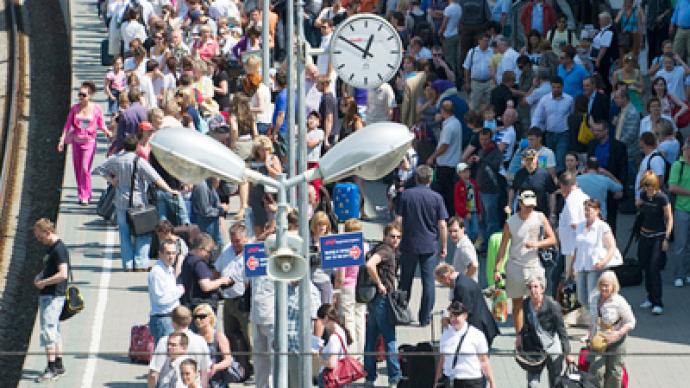 Russia's Prosecutor General Yury Chaika has voiced serious concern over the vulnerability of Russian social and strategic facilities to terrorist attacks.
Addressing the senators at the upper house, the Federation Council, Chaika said that "Antiterrorist protection of social facilities, the housing sector, high-risk sites, and major transportation hubs is especially alarming," cites Interfax.He said that last year prosecutors revealed a large number of violations of law on the matter. According to the official, the main cause of the worrying situation is that some companies disregard security."For several years, some administrators have failed to attach enough significance to security of enterprises and have neglected the people's security, lives, and health.To a large extent this can be explained by the owners' desire to save on antiterrorist protective measures," Chaika said.As a result of such economizing the majority of social facilities have not been equipped with alarm systems and CCTV cameras. Security is being provided by unarmed elderly people who are unable to react promptly in case of a terrorist attack.Yet another serious problem is that law enforcement agencies and special services do not have enough instruments to block networks financing militants. "Law enforcement agencies, despite the large amount of work they do, still lack operational resources enabling them to track sources for financing terrorism and promptly block them. Only three such crimes were investigated in the past year," Chaika observed.Presenting his annual report to the senators, the prosecutor general also touched upon the problem of inter-ethnic and inter-religious conflicts that have been on the rise lately. Chaika suggested introducing a tougher penalty for leaders and members of extremist organizations.
You can share this story on social media: