Former Belarusian presidential candidate nominated for Nobel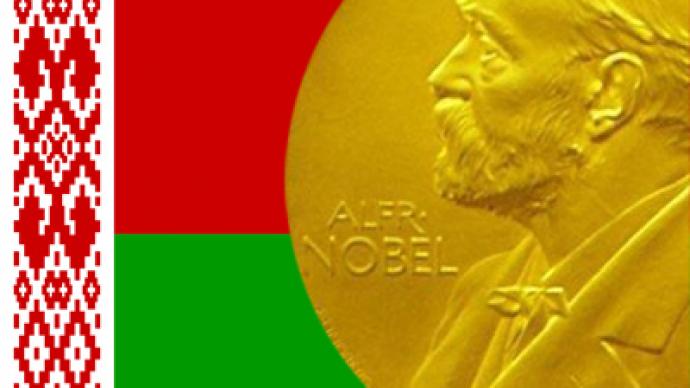 The rival camp of Belarus' Union of Writers has nominated former presidential candidate, Vladimir Neklyaev for the Nobel Prize in Literature. Neklyaev is charged with organizing mass demonstrations in Minsk last December.
The country's Union of Writers used to be a unified organization, but split into two, following an internal dispute.The opposing Union of Writers said they had also nominated their candidate, but according to Nobel Committee's rules, his name is not to be disclosed. Its chairman Nikolay Cherginets said though that it is not Neklyaev. Cherginets told Interfax that he considered Vladimir Neklyaev to be a good poet, but that "recently he has been too absorbed in political games."The former presidential candidate was arrested on December 19 during the mass protest that rocked the Belarusian capital following the presidential election. He spent several months in custody and was placed under house arrest awaiting trial. Although Neklyaev has appealed the ruling, the court did not rescind the restraint order.Last year, Neklyaev published a book of selected works, which is now almost impossible to find in Minsk bookstores.Following the post-election protests, there was a crackdown on opposition by Minsk authorities, who have detained hundreds of those allegedly involved in organizing and participating in those rallies.
You can share this story on social media: