Latvian non-citizens to hold alternative parliamentary elections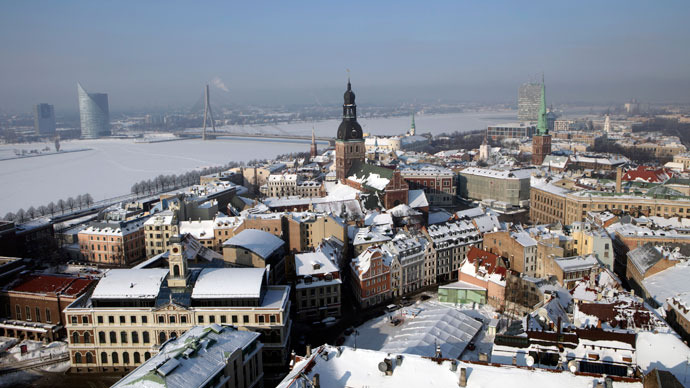 Latvia's Russian-speaking minority has founded a 'Non-citizen Congress' movement, cowing to hold an alternative parliamentary poll in June.
The elections to the "Parliament of those without representation" will be held on the same day as municipal polls in the country. The Non-Citizen Congress, a new public movement defending the rights of minorities, was founded last week at a convention that gathered about 400 members.
Over 300,000 of Latvia's 2 million population are considered non-citizens who have a residence permit but cannot vote in elections or referendums, and are barred from holding official posts. Most of these non-citizens are Russian speakers, but not necessarily ethnic Russians, who came to Latvia in the Soviet era, or their children.
Rights activists announced that the alternative parliament would become a medium for the will of the people who together seek to eliminate the unjust and non-democratic institute of non-citizenship. The elections are seen as a means to influence authorities and attract more public attention to the problem.
The event could also provide exposure to those with non-citizen status who have both the opportunity and desire to become public leaders who want to represent the non-citizen community in Latvian and international organizations.
Representatives of the congress said that both citizens and non-citizens would be allowed to participate in the elections.
Last year, Latvian authorities banned a referendum that would introduce an automatic procedure for granting citizenship to non-citizens; International law and security concerns were given as reasons for the decision.
Russia has repeatedly criticized Latvian law on non-citizens, calling it the biggest problem in Russian relations with European countries. Russian officials repeatedly called on Latvia and neighboring Estonia to scrap the non-citizens laws, and observed that these nations had ignored corresponding recommendations from the UN, OSCE and the Council of Europe, even though these international blocs have traditionally acted as allies.

You can share this story on social media: