Kremlin website tells schoolkids about opposition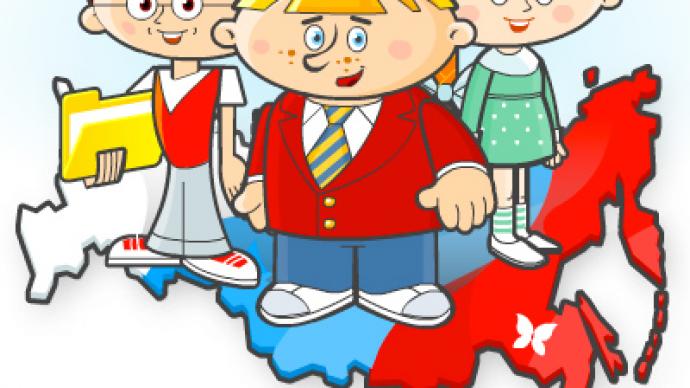 A new section explaining to Russian schoolkids what political opposition is and why it is needed has been added to the children's version of the Kremlin official internet site.
It took about seven months to develop the project which is now available at www.uznai-prezidenta.ru web-page – an official internet source launched in 2004 to tell young Russians about the head of state. Oster noted that Dmitry Medvedev has been taking active part in the development of the website.Using an easy-to-navigate, colorful interface and simple language, the new page tells kids "What the opposition is and why we need it.""Opposition is a word. In Latin language it meant contrasting, confrontation. Imagine two crowds who face each other and argue about something. So the opposition is a crowd with fewer people," the page reads.The Kremlin teaches kids that "citizens who want to live in a democratic state should learn to respect the opinion of a minority of people, even if they disagree with it." It is stressed that the power has no right to make the opposition keep their mouths shut and that those who do not agree with the state policy in fact help authorities to better perform heir work as they are being constantly watched by their opponents. The website also tells children what kind of opinions should not be voiced in public as they are against the law and violate rights of others. Article 29 of the Russian Constitution bans propaganda of "social, racial, national, religious or language superiority." To make clarify this, the source also explains what exactly is meant in the law.The website's Art Director Ruslan Trofimenko told Itar-Tass that the graphics of the page about the opposition differs from other section of the site, as it "opposes" them. "Children watch the internet rather than read it. That is what we used as a guide," he said. The source developers also paid serious attention to its security. According to the website's technical director Aleksandr Ponomarenko, the page is well-protected against hackers' attacks. He also noted that since the site was launched six years ago, it has been visited by over three million people.
You can share this story on social media: