Russian police should regularly report to people – minister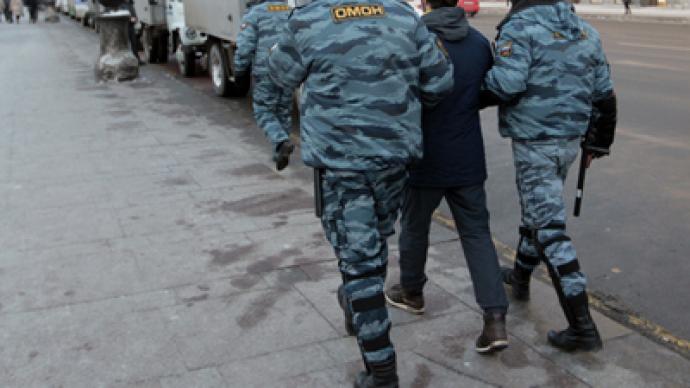 Interior Minister Rashid Nurgaliev has suggested that police chiefs in regions should regularly report to the population they serve on TV and in local legislative bodies.
Official reports about the work of regional police departments on television should now become a common practice, Nurgaliev said. To determine the effectiveness of their work, the regional chiefs should speak to citizens during public council meetings, in legislative bodies and on TV, he noted.It would be useful if regional police chiefs regularly appeared on local television, the minister told Interfax on Monday. "We should not be afraid of this, this is our work," Nurgaliev said. "You cannot understand or solve any problem in isolation from the people," he stressed.The new law on police, which becomes effective on March 1, envisages regular reports of district police officers and heads of regional police chiefs, the minister recalled. And police should change the forms of statistical accounts that do not show a clear picture, Nurgaliev said. President Dmitry Medvedev last year sharply criticized police statistics. Speaking about the situation in the North Caucasus, he said the statistics were often twisted.  Nurgaliev also said the work of police personnel departments should be improved. The old system of selection of police officers did not provide for proper tests and psychological study of candidates, he observed. Also, after the Soviet Union's break-up, the Interior Ministry has lost a lot of professionals "at all levels," Nurgaliev said. The president last year submitted the draft law on police to the Russian parliament after it had been published online. During the public discussion, citizens proposed thousands of amendments, and some of them were included in the final version.
You can share this story on social media: