Moscow's main money waster exposed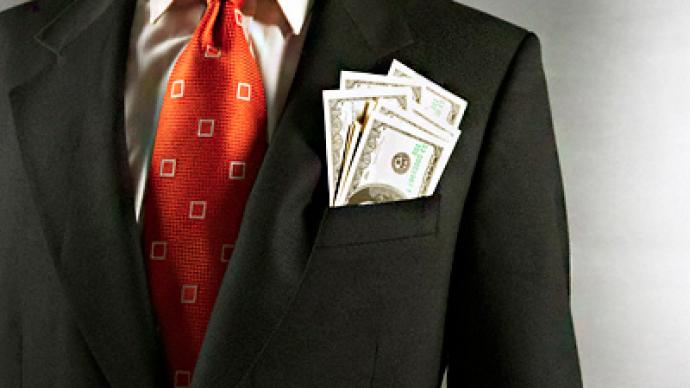 A probe has revealed 215 billion rubles (US$7.1 billion) of violations by the Moscow government for transport maintenance in 2008-2010, the Russian Accounts Chamber auditor Sergey Ryabukhin has said.
All in all, 574 billion rubles were spent on the capital's transport system in the three-year period. Budget violations amounting to 215 billion were unearthed in the spending by seven chief Moscow budget managers, Itar-Tass writes citing Ryabukhin. That is less, though, than the 232 billion earlier announced by the financial watchdog.The auditor specifically underlined that it was not about embezzlement, but budget law violations in the spending.The results of the probe will be submitted to the Moscow government and Mayor Sergey Sobyanin, who initiated the audit. The Chamber launched the check back in November 2010 aiming to find out how the funds for the capital's transport system maintenance were used.Sobyanin took office in October last year, replacing Yury Luzhkov who remained in the mayoral seat for 18 years but was dismissed by President Dmitry Medvedev in September. His last months in office were darkened by media allegations of massive corruption that led to the creation of the Luzhkov "Empire" in the city. The new head of Moscow named countering corruption one of his main targets, which fits in well with the general trend in the state. Sobyanin launched close examination of Luzhkov's rule, including the revision of investment contracts for construction since the 1990s. Explaining his decision, he said that deals for building 40 million square meters of housing and other property were signed, but half of them "are dead" and the other half require inspection. According to the Russian daily Vedomosti, eight deals have already been canceled.In addition to the Accounts Chamber probe, the Moscow Audit Chamber has launched its own check of the spending in the transport sector as well as of the efficiency of the work of the local government on the whole. Its findings are yet again not flattering to Luzhkov. The watchdog announced that the ousted mayor's attempt to reform and optimize the Moscow government failed.
You can share this story on social media: