Federation Council speaker says officials' families should declare incomes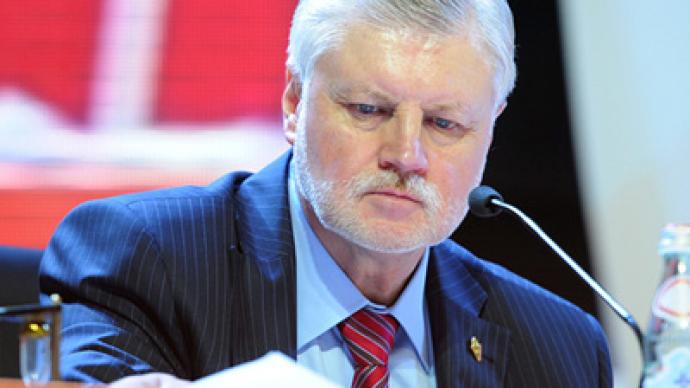 It is ridiculous "to see poor officials as their wives and relatives are rich," the speaker of the parliament's upper house, Sergey Mironov, has said.
Mironov, who recently stepped down as the chairman of the Fair Russia party, but remains its leader, believes families' revenues should be controlled like those of state officials.More and more "poor officials" have rich wives and relatives, Mironov told Interfax on Friday. Abuse of power is "nothing but stealing," and this is accompanied by "high-sounding words" about service to people and the good of the country, he stressed.  There should be no doubts as to whether officials should declare their incomes or not, and this discussion must be ended, the speaker noted. As some will try to avoid such control, incomes of officials should be thoroughly checked, he assumed. "Those who steal from people should be fired and brought to justice…because they are real enemies of people." Elected or appointed officials should be servants of the people "without any quotation marks," he noted. "People have the right to know about incomes of officials and their families." As parliamentary elections draw closer, more slogans could appear to please voters, analysts believe. Fair Russia will also try not to lag behind its political rivals. The ruling United Russia party recently discussed the possibility of toughening measures against corruption.In early April, the prime minister, and United Russia's leader, Vladimir Putin, ordered the government to draft amendments to oblige deputies and civil servants to declare their revenues and expenditures. Earlier, speaking at the party's conference in Bryansk, he said society would welcome the idea. Initially, it was suggested that only candidates in elections should voluntarily declare their revenues.
You can share this story on social media: